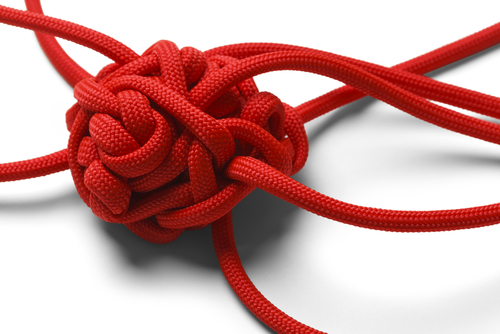 Most businesses start out with fairly simple processes, product lines and structure. However, over time, adjustments are made, new elements are added, technology changes, and operations become much more complicated. Eventually it can be difficult to determine why things are done the way they are. Complexity reduction helps organizations focus on customer value and eliminate unnecessary activities, expenses, and potentially even products.
Complexity reduction can be used to:
Isolate and improve on core competencies
Return focus to creating value for the customer
Introduce a disciplined approach to change management
Ensure that the organization's structure effectively supports current operations
Maximize process efficiency
Reduce cost
Simplify decision making
Fewer Moving Parts
When talking about technological advances in combustion engines, Dr. Bassem Ramadan, associate professor of Mechanical Engineering at Kettering University, said, "With fewer moving parts you have less friction, wear and noise, which could extend life of engine." The same is true for organizations. Think of every step in a process, every requirement for approval, every level on the org chart, and every product as a moving part. Each introduces an element of friction into the value chain. Each also introduces an opportunity for error and increases the cost of operations. Of course, some moving parts are essential, but eliminating those that are not helps value move more freely to the customer.
Achieving Complexity Reduction
In order to streamline and simplify, organizations must take a series of steps:
Identify Opportunities for Complexity Reduction – One reason many organizations struggle with complexity is that it is very difficult to identify opportunities to simplify from the executive suite. Often the people who deal most closely with unnecessary complexity are front line employees and low level managers. They should be enlisted in the search for wasted effort.
Document Current and Desired State – Documenting the current and desired state of each complexity reduction target, not only provides a roadmap for executing the simplification, but also helps guide future decisions about the process, product or structure and adds to your tribal knowledge.
Implement Change Management – Complexity seems to creep in over time. Setting up a structure for change helps to ensure that modifications are thoughtfully considered and that the goal of simplicity is part of the decision making rubric.
In a report on the cost of complexity, A.T. Kearney, a leading global management consulting firm, concluded, "Consistent and holistic complexity management is one of the few remaining methodologies that enables companies to boost their long-term profitability." Complexity reduction should be high on the priority list of most executive teams.