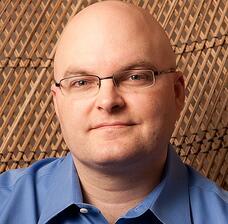 Jamie Flinchbaugh is a lean author, speaker, and advisor. He co-founded the Lean Learning Center, and has advised companies such as Intel, Harley-Davidson, Crayola, BMW, and Amazon. Jamie continues to share his experiences as a columnist for IndustryWeek and blogger (JamieFlinchbaugh.com). He has helped build almost 20 companies as either a co-founder, board member, advisor, or angel investor. These companies range from high performance motorcycles to SaaS tools for supply chain management. He holds degrees from Lehigh University, University of Michigan, and MIT, and continues to teach and mentor on campus.
That's a pretty impressive laundry list of accomplishments! Here are 5 reasons more reasons that we think Jamie's so awesome:
Want to hear Jamie live? On March 17, Jamie will be giving a webinar with us about how to drive improvement behaviors in your organization to increase performance gains. Sign up now!