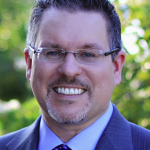 Have you heard of Mark Graban? He's an internationally-recognized expert in the field of "Lean Healthcare," as a consultant, author, and keynote speaker. He's the author of the immensely popular LeanBlog.org, and of Lean Hospitals: Improving Quality, Patient Safety, and Employee Engagement, which was the first healthcare book selected for a Shingo Research and Professional Publication Award in 2009.
All of this makes Mark especially qualified to be the KaiNexus VP of Customer Success, and we're lucky to have him on our team. He frequently shares little gems of improvement wisdom with us, our customers, and you!
In this post he published on LinkedIn a couple of days ago, Mark shares the secret to turning "no ideas" into "lots of ideas."
Do you struggle to get your staff involved in identifying low-cost, low-risk ideas for improvement? This post will help.
---
Excerpt from:
by Mark Graban

"I can't think of any improvement ideas," said a nurse manager as she sighed and walked toward the auditorium to hear me lead a workshop about an approach to continuous improvement called "Kaizen."
(Read More: Kaizen: Creating a Culture of Continuous Improvement)
After the workshop, I had the chance to meet that manager as we prepared to work together for the next two days in her inpatient surgical care unit. She exclaimed, "Look at my notepad! I didn't think I had any ideas. But as you were talking, I must have scribbled ten ideas down here, things we can quickly improve!"
What made the difference? The manager told me, "I thought we were supposed to come up with ideas for reducing costs. I couldn't think of any. But, when you explained that Kaizen was about saving time, making our work easier, and improving patient care, I realized I had a lot of ideas after all!"
Learn:
Why does this work?
How does this work?
What's the impact?
Want to hear Mark's advice about what you as a leader should be doing to create a culture of continuous improvement? Check out this free webinar!