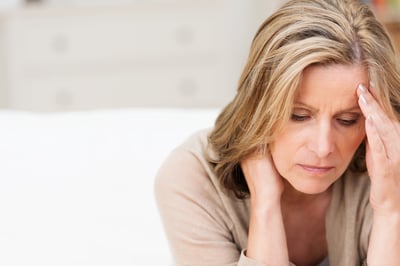 If you find that you don't have the energy for activities that you once enjoyed or you are overreacting to small irritants, you are not alone.
New research by the Society for Human Resources Management finds that 22-35% of US employees suffer from signs of depression as they navigate the COVID-19 outbreak.
The study of 1,099 employees found that people who live with an at-risk individual, like healthcare workers or medically vulnerable people, were most severely affected. The survey found that 41% of respondents felt "burned out," yet one-third of respondents said they had done nothing to cope with their feelings, and only 7 percent had contacted a mental health professional.
Work-related concerns left over 40 percent of employees feeling hopeless, burned out, or exhausted as they face lives altered by COVID-19.
While some impact on mental health is inevitable during a crisis like this one, there are some things that employers can do to help.


Invite Opportunities for Improvement
When we talk about improvement opportunities, we are usually talking about improving business processes, but workers may have ideas about how to improve their pandemic working situation. Whether your employees are working in-person or remotely, it's a good time to check-in and see if there are ways in which conditions can be improved. If you are using improvement management software, let people know that their ideas for getting through COVID-19 are welcome.
Celebrate Every Small Win
It is vital that every employee feels recognized and appreciated during these challenging times. Broadcasting each success lets team members know that leaders notice when someone goes the extra mile. This is particularly important for remote workers who may feel that out of sight is out of mind and that they must work doubly hard to be recognized for their work.


Stay Connected
It is critical not to let remote work and social distance turn into isolation. You might not be able to have your daily huddle meetings in person for now, but you can still maintain a sense of inclusion and availability. Video meetings help, as does moving your process management tools to the cloud. We're also fans of remote Gemba walks and kaizen events.


Engage Employees in Meaningful Work
While it may seem counter-intuitive, now is a great time to get people involved in "passion projects." Find out what your employees care about within your organization and let them dive in. When people are working on something they find meaningful and exciting, their energy and emotional strength improves.


Make Sure People Know What Resources Are Available
If you have an EAP program or other similar mental health services available, this is a great time to remind your employees. If not, it's a good idea to collect and share community resources that may help anyone who is struggling. You might also consider offering health coaching, health and wellness tips, and online courses to help employees struggling with loneliness, anxiety, or depression.
Put Your Own Mask on First
There's a reason that flight attendants tell people to put on their own masks before helping others. You have to be conscious and functioning to help others. The same is true in this case. You'll be of most value to your team members and the organization if you maintain your emotional health. Go easy on yourself, maintain healthy habits, and if you need help, don't hesitate to ask for it.


These are unprecedented times, and no one has all of the answers, but paying attention to your employees and peers' emotional well-being is essential. Family, friends, co-workers, and employers must all come together to help one another through this trying time.