On March 28, KaiNexus will be hosting a webinar with Karyn Ross, who recently published the Shingo Award-winning book The Toyota Way to Service Excellence: Lean Transformation in Service Organizations, which she co-wrote with Jeff Liker. Ross is a purpose-driven consultant and Lean coach, and will be speaking to our own Mark Graban about how to coach for creativity and service excellence. Graban just had a conversation with Ross about what webinar viewers can expect to learn in the webinar, which you can listen to here:
Listen to the Conversation and Subscribe to the Podcast:


In their conversation, Ross explained that service excellence, which is both a theme in her book and the theme for the webinar, means being able to provide peak service experiences for customers. For today's customers, those peak service experiences come with high expectations. As Ross explained, customers today want processes that are effective, efficient, and hassle free, expect luxury services at inexpensive prices, and want service that's specific and personal to them.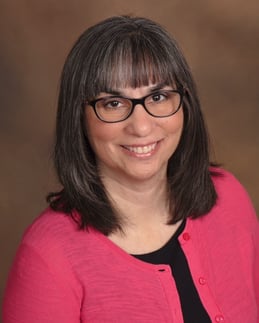 In her book, Ross tries to refocus people on the idea that Lean isn't a mechanistic set of tools to drive out cost and focus on end results, but is a system to deeply understand each of your customer's needs and then create the services that are going to address those needs. Doing so ensures that your company fulfills its purpose over the long term.

As Ross explained, creativity is a large part of this process but sadly, some people believe that they aren't creative. Herself believing that creativity is the ability to combine and synthesize knowledge and experience rather than flashes of inspiration, Ross is confident people can rediscover or regain their creativity simply by practicing to use it. But while creativity can be rediscovered through practice, just like diet and exercise it's a much easier process with a coach.

"If you think about service excellence and creating the peak service experiences that our customers really crave, that comes in two parts. The first part is you have to have an idea to do something differently to satisfy a customer. And then once you have that idea, you have to do something to turn that idea into reality," Ross said. "And really, the 17 principles and four P's of The Toyota Way to Service Excellence, and all of those Lean principles that we have - those are the way to turn ideas into reality. So, through coaching, and daily practice, what we can do is help people have ideas, then use those principles to turn them into reality. All with a customer focus at the fore."

If an organization can think of things that will delight customers and keep them coming back, it will in turn enable that organization to flourish, thrive, and grow for the long-term Ross explained.

To learn more, register for the webinar here!
Tune into the webinar for the chance to win this original piece of art from Ross, as well as a copy of her book The Toyota Way to Service Excellence: Lean Transformation in Service Organizations.