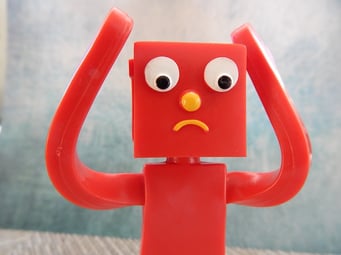 People ask us all the time which process improvement discipline works best. Honestly, though, it's not one size fits all! It takes a little experimenting to discover which one is right for your organization, but when you find it, don't let anyone tell you that it's wrong. If you're succeeding in engaging your organization in continuous improvement, that's the discipline for you.
While it doesn't matter whether you use A3s, PDSA, DMAIC, or choose any of the other improvement disciplines, it really matters how you implement that in practice. Successful cultures of continuous improvement are built on a methodology that is simple, consistent, and disciplined. If your methodology doesn't fit these three requirements, you need to make some changes before your improvement culture tanks.
Simple
One problem a lot of organizations face when trying to create a culture of continuous improvement is that they make their improvement methodology too complicated. What does that look like? You might over engineering your improvement methodology if:
You demand such precise (or large) impact calculations from your employees that no one ever reports an impact on any improvement ideas
Every person in your organization needs a lot of formal training before getting engaged in continuous improvement
You have 22 spreadsheets that you email back and forth with progress updates
You need a meeting to approve ideas before people can start making improvements. Double whammy if that meeting has to be scheduled far into the future
Process changes are only implemented if they shoot for "perfect," rather than simply "better"
Organizations that succeed in spreading a culture of continuous improvement do so because their methodology is simple enough that everyone can participate with a low barrier to engagement. Employees know enough about the chosen continuous improvement discipline to find opportunities for improvement, but they aren't developed into experts in some methodology before they're allowed to participate. People have an easy way to submit opportunities for improvement, and they're empowered to make small improvements on their own. They have a way to calculate their impact accurately enough that the data is useful, but not so precise that it deters such reporting altogether.
Consistent
In order for your improvement methodology to be effective, you must implement it consistently throughout your organization. Managers should all get the same training regarding employee engagement, and the same strategies should be adapted for each area of the organization. This is especially important for aggregating the impact of continuous improvement from across the organization. If one group collects their impact in a complicated Excel file while another keeps a running tally on a bulletin board, leadership has no way to figure out the cumulative or comparable impact of that work.
A successful culture of continuous improvement has a structured, consistent way to:
Report on the individual and cumulative impact of improvements
Store improvement knowledge for future reference
Disciplined
A disciplined methodology is key to spreading a culture of continuous improvement. In a disciplined culture of continuous improvement:
Everyone is encouraged to participate in continuous improvement
There is visibility into all levels of the organization, ensuring widespread engagement
Deadlines are kept and overdue items are promptly addressed
An impact is calculated for each and every improvement
The status of improvements is communicated clearly and efficiently
Continuous improvement doesn't play second fiddle in organizations that have mastered the cultural transformation. Every employee and leader knows that improvement is a key aspect of their job, and they approach it with the same weight and discipline as they would any other key performance indicator.
What else does a continuous improvement methdology need in order to be successful? Leave a comment and share your experiences!