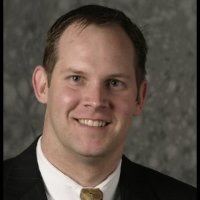 Leading an organization that is committed to lean principles requires hard work and focus. Success or failure in a lean transformation is largely dependent upon the leaders who are involved. This goes deeper than hyperbole like "What gets measured, gets managed;" Lean is about purpose, thinking, and behaviors.
Whether you are just getting started out with continuous improvement or have been learning and practicing for years, there are a few behaviors that can be outright toxic to your lean journey. Here is a checklist to help you avoid these common mistakes:
Failure to Listen

I think Dale Carnegie's How to Win Friends and Influence People should be required reading for anyone who leads or participates in continuous improvement. My favorite quote from that book is


"Seek first to understand, then to be understood."


It is important to listen first, so as to discover what is actually taking place. This will help you to determine the problem or need that is associated with the situation you are observing. It is important to ask open-ended discovery questions that prompt thought and can help you garner the information you need to determine root cause and propose a course of action or steps. Root cause is never determined by multiple choice questions or simple yes or no questions (Click to Tweet this).


Don't Show Up With a Tool Box

You have to put purpose and thinking first, and tools next. It is important for your team to understand lean thinking and concepts - otherwise, they never truly learn which tool to apply to which problem in their lean journey. While it is true that there are some basic tools every lean practitioner should learn like process mapping & root cause analysis, there is rarely any one size fits all solution that enables you to solve every problem the exact same way.


Don't Forget That Improvement Is a Journey

Improvement doesn't happen overnight. When you are using lean concepts and thinking to solve a problem situation, remember that it usually it took several days, weeks, months, or even years to create the problem environment. The problem didn't manifest itself overnight, and typically it will not resolve itself overnight either. Improvement is something that happens every day. The improvement journey is the sum of making lots of conscious decisions to do the right thing over a period of time.


Don't Fall Victim to "Shiny Bike Syndrome"

Often it requires less effort to buy a new tool or new piece of equipment than it does to fix the root cause of the problem. If you fall victim to this trap and try to solve a problem with capital investment instead of intellectual investment to determine root cause, all you are really accomplishing is buying a more expensive problem for the future.


Failure to Change Your Mindset

If you want to be the leader of a world class lean facility, you need to THINK like the leader of a world class lean facility. Think about all of the stories of people who win the lottery and then are broke a year later. They had a significant capital investment, but likely they didn't change their mindset. If they didn't change their mindset they likely did not change their behaviors either, and a year later they often are in the same financial situation they were in prior to winning the lottery. You need to develop a sense or cipher through which you view behaviors. This paradigm will help you develop an intolerance for those behaviors that do not fit within you lean culture.
Take a personal inventory and determine if you are allowing yourself (or your organization) to make the mistakes listed above. If you are, take rapid action to improve today. If you have a question or are struggling with solving a problem, seek wise counsel. You can do this by reading a book, watching a presentation online, attending a seminar, or by finding a mentor who understands lean concepts and thinking.
Good luck in your lean journey and remember to seek progress over perfection (Click to Tweet this).
_______________________________________________________
The author of this post, Chris Burnham, is the host of The Lean Leadership Podcast. He is passionate about equipping leaders with the mindset and knowledge they need to be successful in their lean and continuous improvement journey. You can find his podcast at www.leanleadershippodcast.com or connect with him on twitter @realburnham.