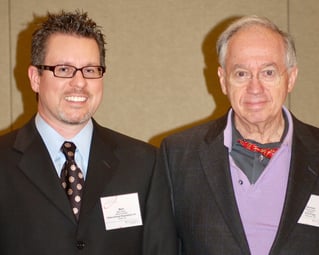 I join many in the Lean community in mourning the recent passing of a publisher, author, educator, and life-long learner, Norman Bodek. He was 88. You can read his obituary here.
I was fortunate to get a lot of time with Norman over the past 15 years, as I documented in my LeanBlog.org post. I learned a lot from Norman, and I will forever appreciate his enthusiasm and support over the years.
We should all be so fortunate as to be as sharp and energetic as Norman was, working on what he loved to do up until the very end. Norman had accomplished so much, yet he didn't rest on his laurels or reputation. He was driven to discover new people and to bring ideas about self-improvement that came from Japanese leaders outside the domains of Lean, Kaizen, or the Toyota Production System.
Norman was most associated with the concept and method of "Kaizen" (which we love at KaiNexus, as do our customers), and he talked (and wrote) a lot about "Quick and Easy Kaizen," a method for trying and documenting small improvements in the workplace. Norman believed deeply that everybody is creative and can participate in improving their workplace (a belief we share).
We quoted Norman in a blog post about Kaizen, in part:
"If the workers can see the problems and the answers, then why can't management? In truth, workers are the real experts in their 24 square feet of space, but we rarely ask them for ideas. Workers don't really feel empowered, even though management often feels they've been empowering their workers for years."
You can read more here.
I was thrilled that Norman partnered with us, in 2015, to deliver a webinar about the Harada Method. This was one of Norman's discoveries from outside of the traditional Lean circles. The Harada Method was developed by Takashi Harada, and Norman was a passionate cheerleader about this method. Norman co-authored a book with Harada called The Harada Method.
Norman shared so much freely, including his webinar, which taught the method and framed it as a "personal growth plan." You can view that webinar in our free webinar library:
He shared a summary and background in one slide: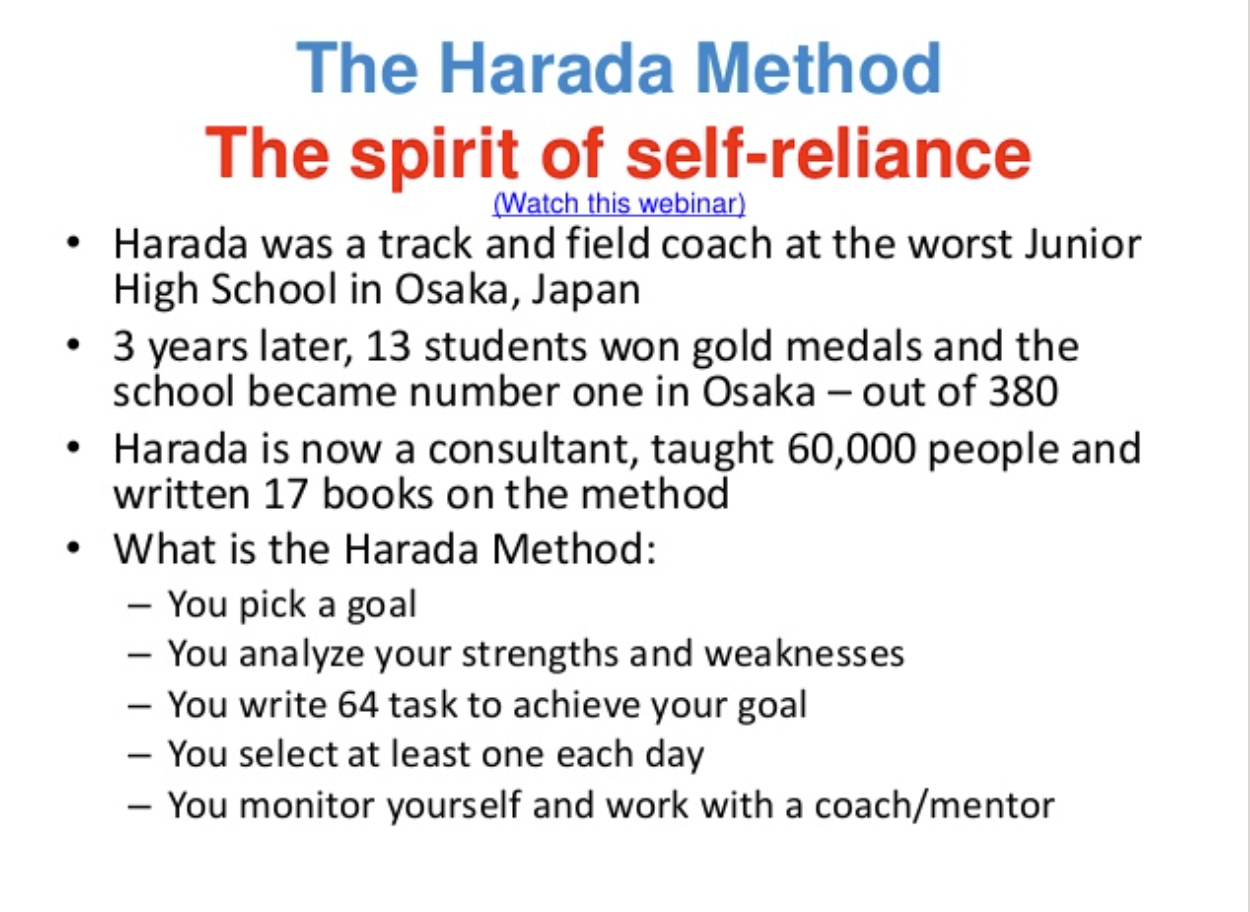 Norman also talked about Shohei Ohtani and how he used the Harada Method as a young Japanese baseball player. Ohtani has now been in the U.S. Major Leagues for a few years and this method (along with quotes from Norman) got highlighted in the Wall Street Journal.
From the article:
For now, the Harada Method remains mostly unknown outside of Japan, though one man wants to change that. Norman Bodek, a disciple of Harada who initially shared Ohtani's first 64 Chart with The Wall Street Journal, is currently working to create a smartphone app dedicated to teaching the Harada Method in English and Japanese.

"Ohtani is our superstar," said Bodek, who used to teach a class at Portland State University on Japanese management practices. "Everybody can't become the best baseball player in the world, but everybody can become the best that they can become."

Everybody can become the best that they can become. Norman really believed that. He wanted me to become the best version of myself that I could become. He worked personally at bettering himself in so many ways during his long life. Kaizen is all about being the best that you can become... never ending, never tiring. That was Norman. One last time...
Everybody can become the best that they can become.
It's a fitting epitaph for what Norman called the "miraculous life" that he led.
Thank you, Norman. We'll miss you and we'll always remember you.