It's finally here! Our 2.4.0 release is our largest release to date and is jam-packed with improvements.
Let's take a look at some of the highlights:
Search
If you are anything like me, you are constantly using the search bar to easily navigate to an Item within KaiNexus. In 2.4.0 we've added some amazing improvements to our smart search functionality.
Search History - Now you can view your most recent search terms to quickly navigate back to an Item.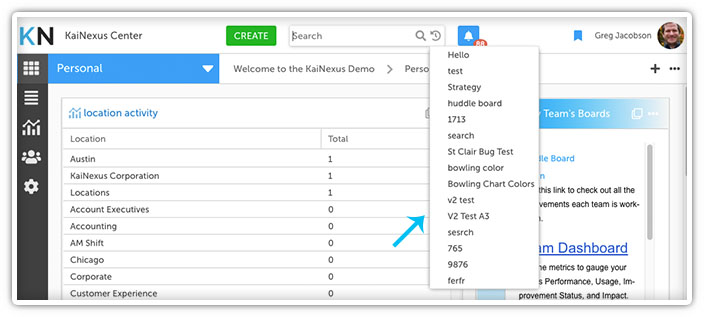 Timeline Search - The more work that is done on an Item, the more robust the timeline. With our new Timeline Search feature, you can now filter the Timeline down based on keyword.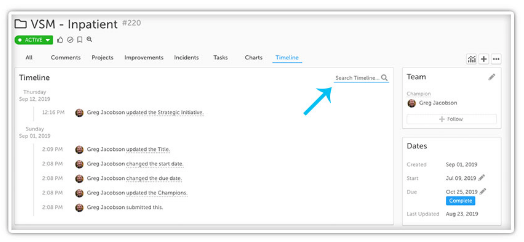 Boards
2.4.0 is a massive release for Boards. Below we will be covering the specifics of what the update brings to board functionality.
Breadcrumbs - Jumping from board to board just got a whole lot easier. With board breadcrumbs you can easily navigate through your board menu. The breadcrumbs will show a path from which board you came from to the current board you are on.

Hide & Promote - Is your Board Picker feeling a little cluttered? 2.4.0's Hide feature allows you to remove boards from your personal dropdown so that you can see the boards that are most important to you. You can also Promote your most-used board to the top of your Board Picker for easy access.
Manage Boards - Speaking of your Board Picker - you may notice a new option at the bottom of it's dropdown. Manage Boards allows you to toggle between public and private boards, search for specific boards and also Share, Promote or Hide boards.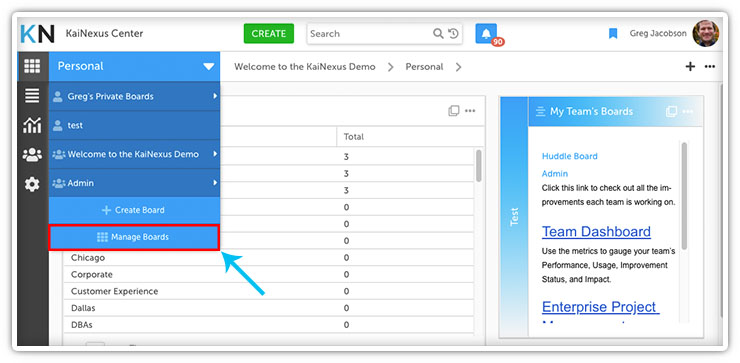 Board Owner - What better gift than to give someone a custom board? With our Board Owner feature an Improvement Leader can create a board for a user, make them the owner of that board and then set the board to private. Allowing it to drop off of their Board Picker and only be available to that user.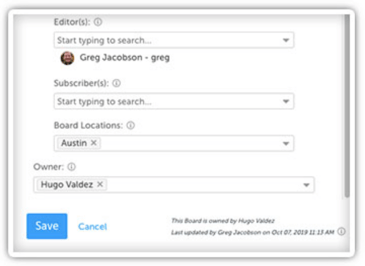 Lists
Lists got quite the...facelist 😏….in 2.4.0.
Quick Filters - If you navigate to your Lists section in KaiNexus you will immediately notice a swath of new filtering options. Located conveniently atop each column, Quick Filters allow you to easily drill into your data to view what you need.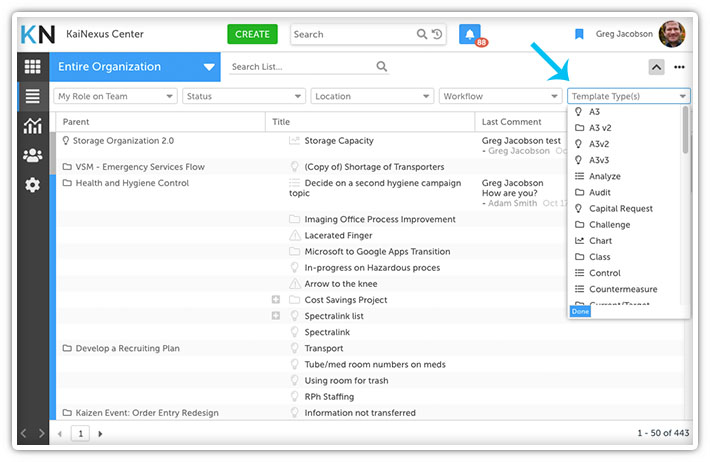 Items
Ask and ye shall receive! We have had multiple requests for the following features and are so excited to bring them to you with the release of 2.4.0.
Recurring Items - You can now save time when creating or tracking Items that occur regularly. Simply mark the Item as an occurring item and, voila! The Item will automatically occur on your custom timeframe.
Comments - Oftentimes comments are the main aspect of collaboration within an Item. In 2.4.0 we have added more functionality to the way that users can interact in the comment section.
You can now Pin important comments and ensure that they are the first comment to be seen in a conversation.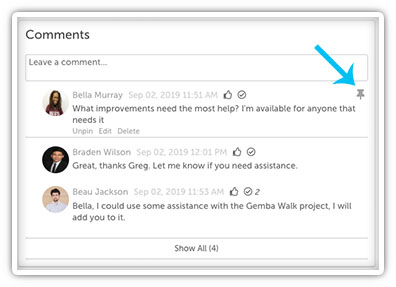 Need to get someone's eyes on an Item, or simply grab their attention? Typing the @ symbol and then the user's name will Mention them in a comment and link/notify that user.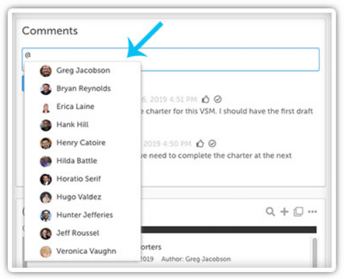 Last but not least, you can now Reply to another user's comment! Simply hover over the comment you would like to reply to and argue discuss away!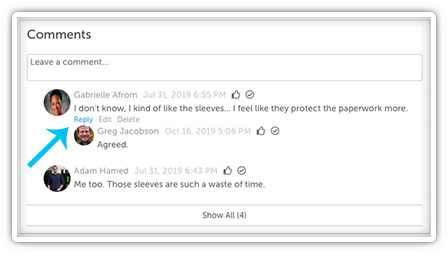 Archive - Want an Item out of site, but not quite ready to say goodbye? Archive it! From the ellipsis menu in an Item there is now an option at the bottom to Archive (available to users with the delete permission)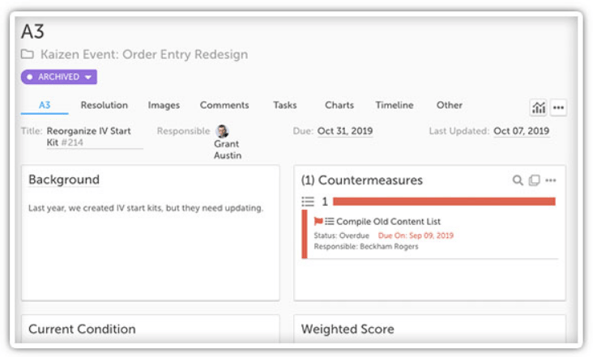 Here's what happens when an Item is Archived:
New notifications will no longer be generated
Users can no longer edit the Item
Item will be excluded from Lists by default
Item will be excluded from Reports
Item is still accessible in system via Search
Dependencies, votes and nesting structure of the Item remain unaffected
Oh, and it turns purple
Users with similar permissions may also Unarchive an Item. To do so, head to the same ellipse menu and click Unarchive.
Here's what happens when an Item is Unarchived:
Item is restored to its prior status
Any team members on the Item will be notified of the change
Item will be included in Lists
Item will be included in Reports
Dependencies, votes and nesting structure of the Item remain unaffected


Milestone Deadlines - Milestones allow users to track steps in a process, approvals or stages of improvement in KaiNexus. Adding Milestone Deadlines to these phases of a workflow allow project leaders to set and track dates accordingly.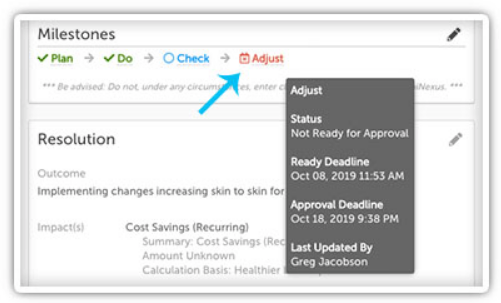 If you're interested in learning more about the 2.4 release, be sure to register for our upcoming Training Team Office Hours webinar or check out our 2.4 Sneak Peek Presentation from KaiNexicon 2019.
In the meantime, if you have any questions or need assistance with configuration, be sure to reach out to your KaiNexus Customer Experience representative. You can also check out the full 2.4 release notes on our support site.