KaiNexus marches on with our latest 2.3.3 release, featuring 53 new improvements!
Let's take a look at some of the highlights:


You may notice that everything looks a little different when you log in. As part of our year of adoption, (previously mentioned at our 2018 user conference), our development team has been hard at work providing further UI enhancements all throughout the platform. KaiNexus has been upgraded with a smoother, more polished feel in the platform including more unified language and consistent feature functionality. This also means tons of new icon options for you to add to your attributes, level types and more!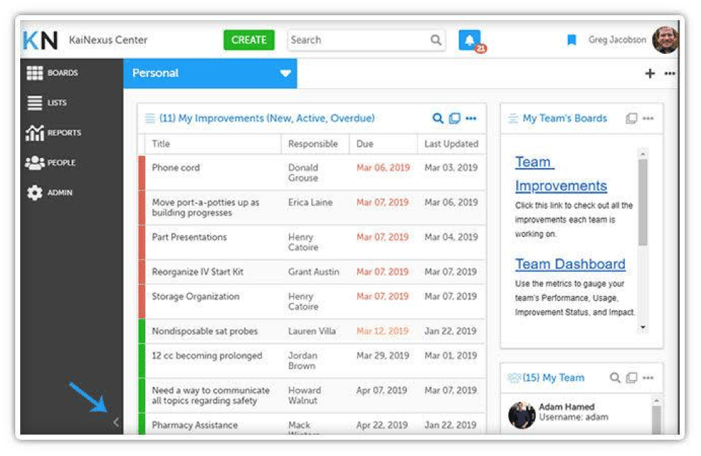 Full Screen mode has been added. For those with access to the Advanced Navigation Bar, feel free to toggle the bar between expanded, collapsed and full screen mode. Wait until you see all the added real estate!
Items that are bookmarked will now be easily accessible from the Bookmark icon which will appear along the Simple Header Toolbar in the top right of your screen.

Boards are now configurable to have a different Card layout option within each section designated on your Board. For example you could have one card in the first section, two cards in the second section and three cards in the third section. The possibilities are endless! We can't wait to see all the creative new Boards you come up with.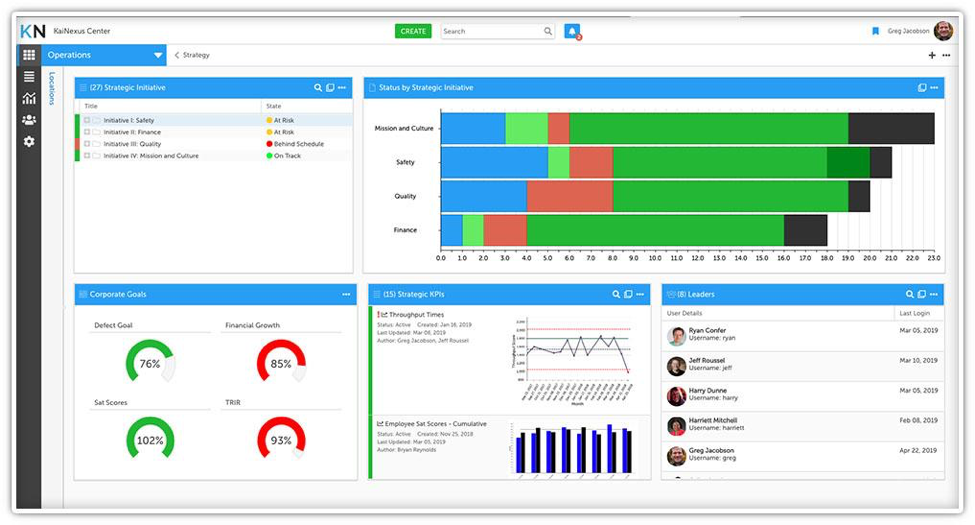 Chart Enhancements
Calculated Series can now use other Calculated Series or Shared Series from other Charts.
You can also utilize Custom Layout for your Chart Template!

Activity Reports Visualization Enhancements
Activity Reports can now be viewed in Bar Chart form, similar to Attribute Reports. This new toggle option offers a more visual way to see information about the Activity in your organization.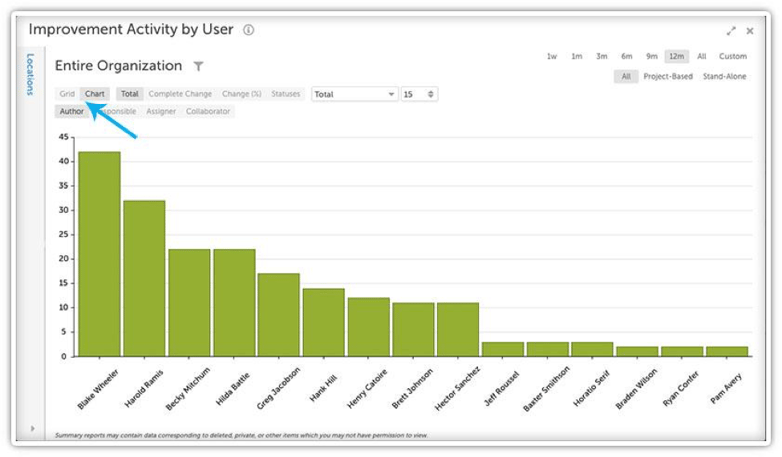 Make sure to check out the full 2.3.3 release notes on our support site at support.kainexus.com. If you have any questions or need assistance with configuration, be sure to reach out to your CE lead. Until Kai-next time, this has been your Senior Customer Enablement Manager, Ryan Rippey, keep improving everyone!