2, 4, 6, 8, who do we appreciate! New KaiNexus features of course! Alright maybe that didn't make any sense, but I'm sorry, I cannot contain my excitement for our recent 2.4.6 release featuring 22 enhancements!
Let's take a look at some of the highlights:
Multiple Groups of Filter Criteria within the Advanced Item Filter
2.4.6 brings enhancements to the Advanced Item Filter. You can now add multiple groups of filter criteria to get more refined results when filtering items. For example, if you wanted to generate a list of items that included any Active Projects AND any Overdue Improvements, you can now do so.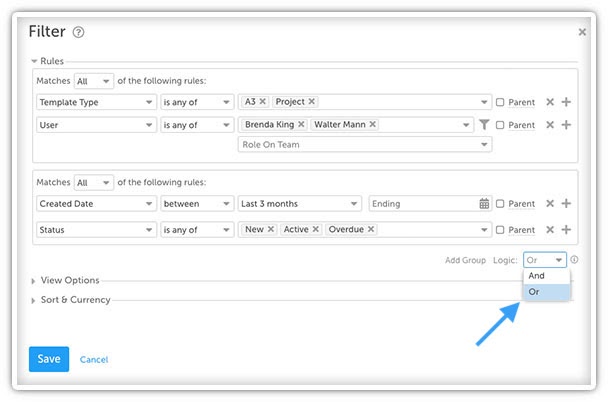 Recursive Delete
This release brings more options when deleting items in KaiNexus. When deleting an item in KaiNexus you now have the ability to delete all, or only certain nested items as well. PRO TIP: Remember to be careful if deleting items in KaiNexus, as this action can not be undone!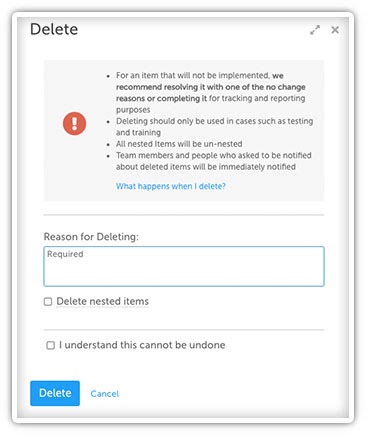 Bulk Convert Items
The Bulk Change feature continues to grow more powerful with the ability to now Bulk Convert items. PRO TIP: When taking advantage of this feature, be sure all items selected are of the same Template Type, that Convert has not been disabled on the chosen Template Type, and that no items are a Chart.
Drag & Drop Height of Panels on a Template
When working within an item in Standard or Custom Layout, you now have the ability to drag and drop the height of panels on the Template. Adjust the look and feel of your Template on the fly to display more or less information as needed or in preparation of generating a fancy PDF. PRO TIP: This change will only affect the specific item you are on and any changes will be seen by all who are able to view that item.
Print/Save PDF a People List
This release offers the ability to print or save to PDF a detailed list of Users from the People section or from a People List Card.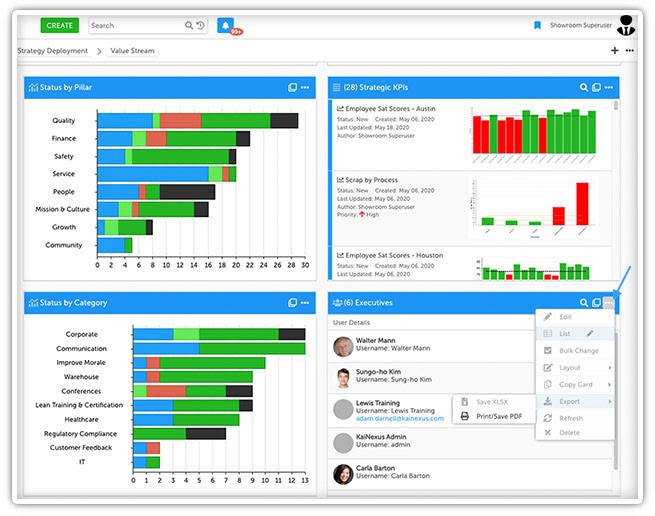 But wait, there's more!
As part of our continued efforts to expand our API integrations we have introduced additional API functionality for maintaining your Network and Users.
We have also enhanced our KaiNexus mobile app to now support Status, Team and Locations on submission, for easy assignment. Learn more about KaiNexus Mobile here.
If you're interested in learning more about the 2.4.6 release, be sure to register for our next Training Team Office Hours Webinar on July 9, 2020. Register here! To check out all our webinars over this past year, head over to our Office Hours Webinar Library.



In the meantime, if you have any questions or need assistance with configuration of these features, be sure to reach out to your KaiNexus Customer Experience lead. Also, we definitely encourage you to check out the full 2.4.6 release notes on our support site at support.kainexus.com.
Until Kai-next time, this has been your favorite KaiNexus Product Manager, Ryan Rippey, keep improving everyone!