Whether you are still going strong or gave up in the first week of January, what's one thing that all of our New Year's resolutions have in common? They center around improvement! That's why KaiNexus is starting off the new year with significant improvements in our 2.5 release:

The KaiNexus Mobile App
Picture this: You're lying in bed, peacefully dreaming about impact summary reports, bowling charts, and template types… when it hits you. In fact, it smacks you right in your prefrontal cortex. Yes, this is the moment you've quite literally been dreaming of— your million-dollar idea. This one-in-a-million idea is going to launch your organization into the continuous improvement stratosphere!

You reach over to your bedside table, fumble for your lamplight, a pen, and paper— wait, where's the paper? You can't find a notepad so you grab the nearest book, Mark Graban's Measures of Success, and try to jot down as many keywords as you can before you fall back into a deep slumber.

In the morning, fresh-eyed and ready to change the force of business forever, you squint at some barely legible keywords like 'initiative' and 'key contacts'. You try to piece together your midnight notes but they fuse seamlessly with Mark's line "move toward more collaborative and participatory management styles." It's indecipherable. Your million-dollar dream is indecipherable. If only you had the ability to log that bright idea directly to KaiNexus without leaving the comfort of your comforter...

Fortunately, that dream is now a reality. Well, maybe not your million-dollar idea (yet!) but the KaiNexus Mobile App is available anytime, anywhere, to bring improvement to your fingertips. Here's what you can do from the comfort of your phone whenever (and wherever!) inspiration strikes:
Manage your improvement work from creation to completion. Create, edit, and view your Items all from the palm of your hand!


Use the new search bar to quickly find the Items you need, and tap the search history icon to see your recent searches.


Stay up-to-date with the latest improvement work on the Mobile App's new notifications tab.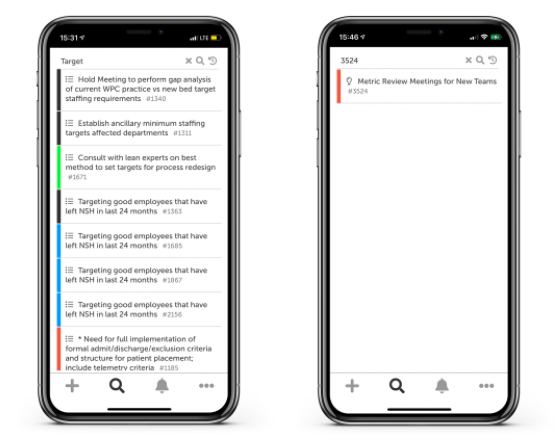 The KaiNexus Mobile App is available for download in the App Store and Google Play.
Calendar View
Ancient calendars were invented to track seasons and farming schedules, but modern problems require modern solutions. Track your seasons and farming schedules with KaiNexus' all-new Calendar View, and use custom filters to show important due dates (like the last day to sow your seeds in spring).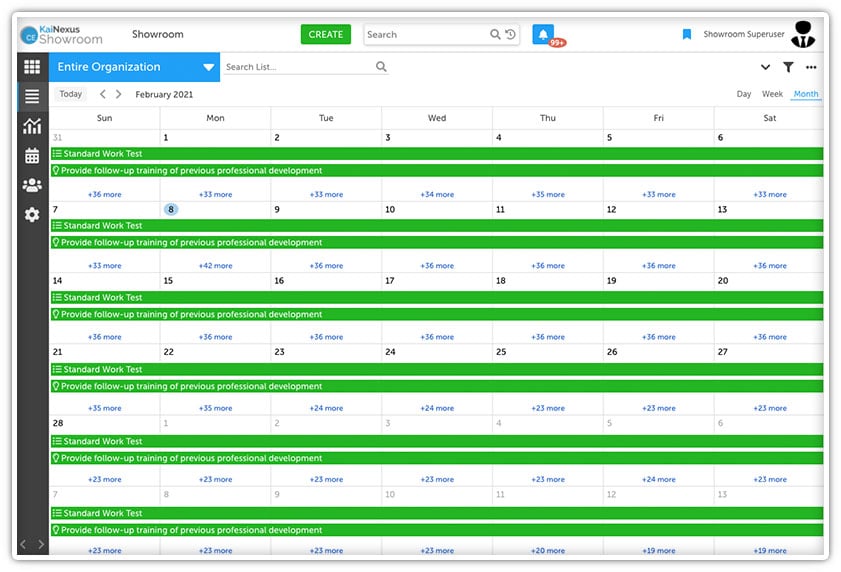 For more information on Calendar View, check out this support page.


Branding Module
After launching our Custom Template Colors in the 2.4.10 release, we're expanding the scope of our Branding Module. You've worked hard to build your brand to be a true representation of who you are as a business, and KaiNexus is here to make sure your brand is noticed.
Replace the standard KaiNexus logo with your organization's logo, hide your organization name, and of course, add custom colors to drop-down menus for Boards, List, People, and Reports.


Need inspiration? Pantone recently announced that Ultimate Gray and Illuminating Yellow are the Color of the Year 2021, creating a "marriage of color conveying a message of strength and hopefulness." Use custom colors to replace the default KaiNexus blue with something more "enduring and uplifting" for your Create button, bookmark icon, and notification bell.


Escalate
To provide more visibility to People, Roles, and Locations that handle escalations, you can now filter by "Escalated to" to track where your improvement went!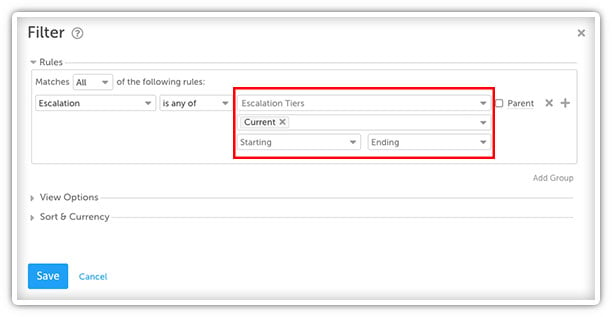 Further refine your search by specifying Location, User, and Role.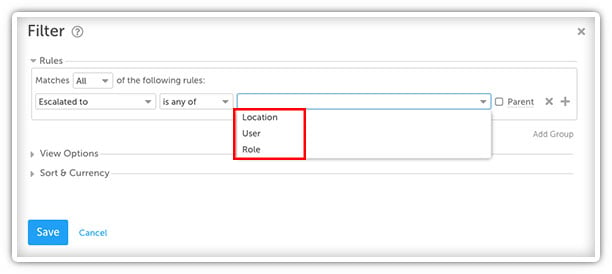 Single Item Editing
From the creators of Single Field Editing, we're happy to announce Single Item Editing in the List Section™! In List, Tree, and Gantt Views, right-click on an Item to enable Single Item Editing and to generate a list of actions that you can make without needing to enter the Item itself.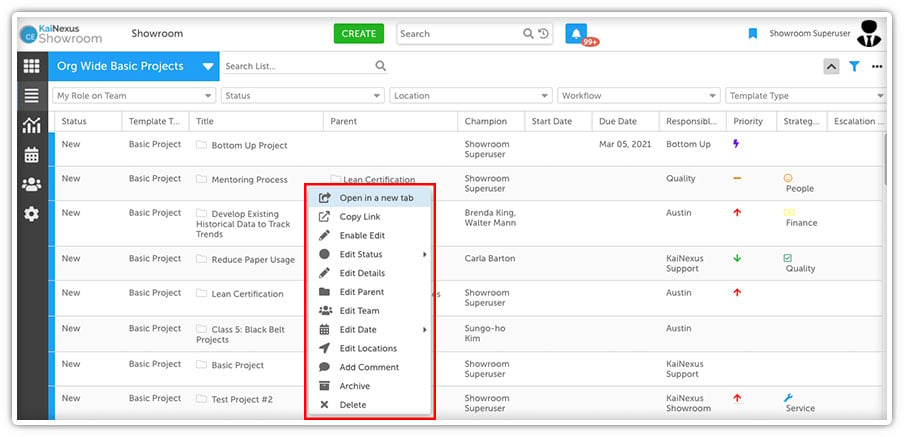 To prevent the immense power of Single Item Editing from corrupting the most innocent of Users, Single Item Editing has been restricted to enable only 10 rows at a time.


Lists
Just like the Greeks, KaiNexus values a solid column. Instead of doric, ionic, and corinthian, we're supporting our List, Tree, and Gantt Views with new column options for Files, Links, and Escalated to. As a bonus, Users can also set a preference for collapsing and expanding Quick Filters in Lists!


But wait, there's more!
Along with the above highlights, KaiNexus has made further improvements to User Profiles. As a security boost, organizations can choose to hide Employee IDs, Lock All User Profiles, and Lock User Attribute Fields. If those features are enabled, only Users with a User Admin permission will be able to view Employee IDs, edit User Profiles, and edit User Attributes.
If you're interested in learning more about the 2.5 release, be sure to register here for our next Training Team Office Hours Webinar on March 4th from 1:00 - 1:30 pm EDT. Want to check out all our webinars over the past year? Click here to dive into our webinar library.
In the meantime, if you have any questions or need assistance with the configuration of these new features, be sure to reach out to your KaiNexus Customer Experience Lead. We highly encourage you to check out the full 2.5 release notes on our support site at support.kainexus.com.
Until Kai-Next time, this has been your new Customer Support Manager, Brittany Currier; keep improving everyone!