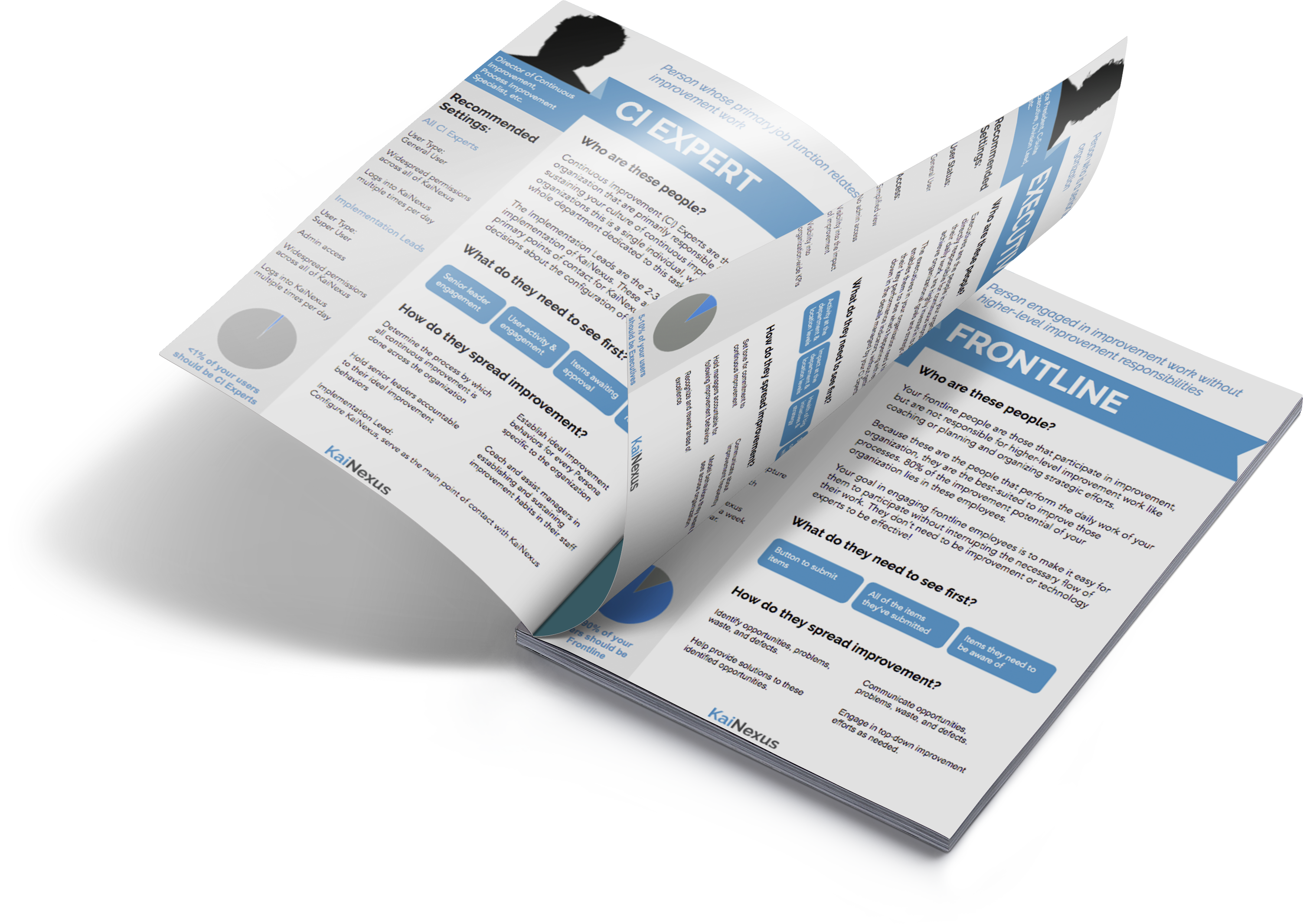 Before we dive into this blog post, we want to take a minute to share the KaiNexus response to COVID-19, and share the resources we're developing daily to promote public safety. We hope that you and yours are staying safe and healthy, and we look forward to continuing to serve you through this crisis.



Next month, we're rolling out a cool new feature in KaiNexus called Personas.
We know that it can be difficult to organize users in KaiNexus based on their role in your improvement culture. This can make it hard to quickly monitor the activity and engagement of users who may have vastly different goals and responsibilities. Wouldn't it be nice to be able to tell at a glance who your CI Experts, Executives, Senior Leaders, and Frontline staff are and what they're doing in KaiNexus?
Personas are identifiers added to every User Profile to address this challenge. Here's an overview of each Persona.