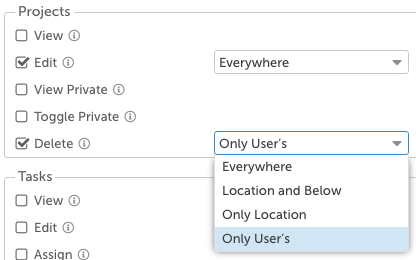 The Product team here at KaiNexus is driven by the desire to continuously improve our software - and our best source of ideas for improvement comes from YOU, our customers. Whenever you submit an improvement idea for us via the web or through a person on our team, it's immediately logged for our Product team to review and consider in future development plans.
Sometimes, we hear the same idea from a bunch of you - and that's when it's immediately clear that there's a no-brainer opportunity to make KaiNexus better, and we have to jump on it.
For example, a lot of you have reached out lately about how a Facilitator is able to delete a Project. We originally thought that more flexibility is better - but when you all started pointing out how you can have these elaborate, long-term, complex Projects that someone can delete willy-nilly, that's a serious problem… and, you're right!
The need to delete an item in KaiNexus is rare, because generally, you want to preserve the record of that item and who submitted it even if you don't intend to implement it. In most cases, the correct action is to archive the item, rather than to delete it.
This prompted us to take a look at how permissions work in KaiNexus, and we found several related areas to improve too, including who can edit Project due dates and what items different people are allowed to nest. In this post I'll go into the nitty gritty details of how these changes impact different types of Workflows.