As part of our 2.4.4 Release, we have introduced a new feature in KaiNexus called Personas. For more information on the why and what behind Personas we encourage you to check out our Personas introduction blog post published last month. Today, I'd like to focus on the where (you'll see Personas) and the how (to work with Personas) in KaiNexus. Let's dive right in!
Persona is currently an optional field that can be identified on both a system Role as well as within the User Profile of a person in KaiNexus. A Persona describes a person's real-world responsibility in spreading continuous improvement and how they'll use KaiNexus. This is used for reporting purposes and does not dictate a user's permissions or system access.
For more information about each persona, check out the Guide to KaiNexus Personas: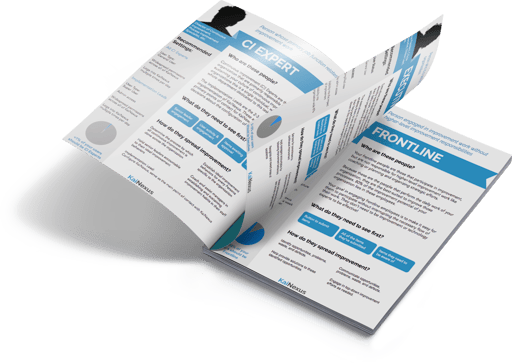 When creating/editing a User in KaiNexus or when updating a User's profile information, you will see a new drop-down field called "Persona" to the right of "Last Name". The possible values that can be selected here include Frontline, Leader, Executive or CI Expert.
Frontline - Person engaged in improvement work without higher-level improvement responsibilities. (ex. office workers, technicians, nurses)
Leader - Person driving improvement work in an area of the organization (ex. Directors, Team Leads, Managers)
Executive - Senior leader (ex. C-Suite, VPs, etc.)
CI Expert - Person whose primary job function relates to improvement work (ex. Process Improvement Specialist, Director of Continuous Improvement, etc.)
As you start to work with your KaiNexus Account Manager to identify which Users align with which Personas, you will be able to utilize the Bulk Change functionality available in the People section, to update your User's Personas. We also plan to support the export and import of that Personas field in .XLSX as part of our efforts dedicated to the 2.4.5 Release.
Once you have set up Personas for all your Users in KaiNexus, you will be able to take advantage of other features and functionality within the system. The most important place you'll be able to utilize this though is with filters. Within the People section we have added a quick filter option at the top of the page for Persona. This will allow you to quickly filter down a list of Users in the system by their Persona. The same functionality can be done when drilling down into the People filter at the top right of the page. Within here you'll notice a new filter option for Persona. Here you will be able to filter down by Persona as well as any additional criteria. For example, you could generate a list of all your Executives who have logged into KaiNexus in the last week.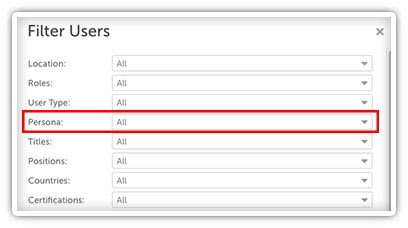 When adjusting the columns in the People section you'll notice a new option for Persona which can be added and is sortable. The Bulk Change functionality, filter ability, and column selection are available on a People List Card as well.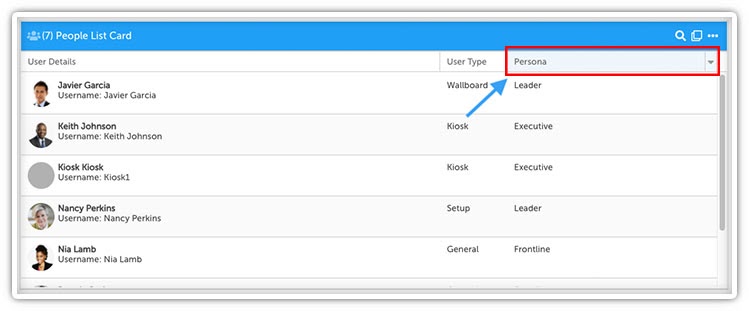 Let's not forget the other areas in KaiNexus where the People filter is present. When using the User criteria in the Advanced Item Filter you can drill into the People filter, allowing you to build a list of, for example, any Improvements that are stagnant and sitting in a Resolution Submitted status waiting on approval from a Leader.

In the Reports area there are a number of Engagement and by Person Reports that let you drill down into the People filter as well. For example, on the Impact by Person Report, you can now filter down this Report to show the Impact of all your Frontline Persona type Users in KaiNexus.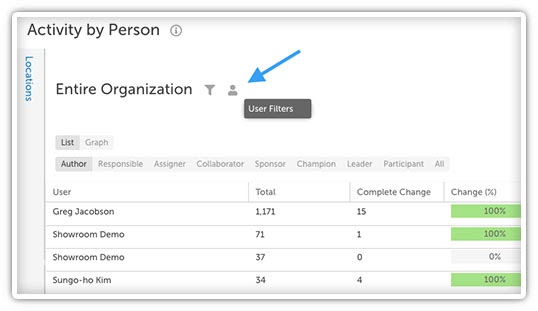 In addition to Personas showing up in the People section and in various places throughout the app in the People filter, Personas can also be set on a system Role. When creating/editing a Role in KaiNexus you will see a drop-down field for "Persona" underneath "Name." The possible values that can be selected here include Frontline, Leader, Executive, CI Expert or Other.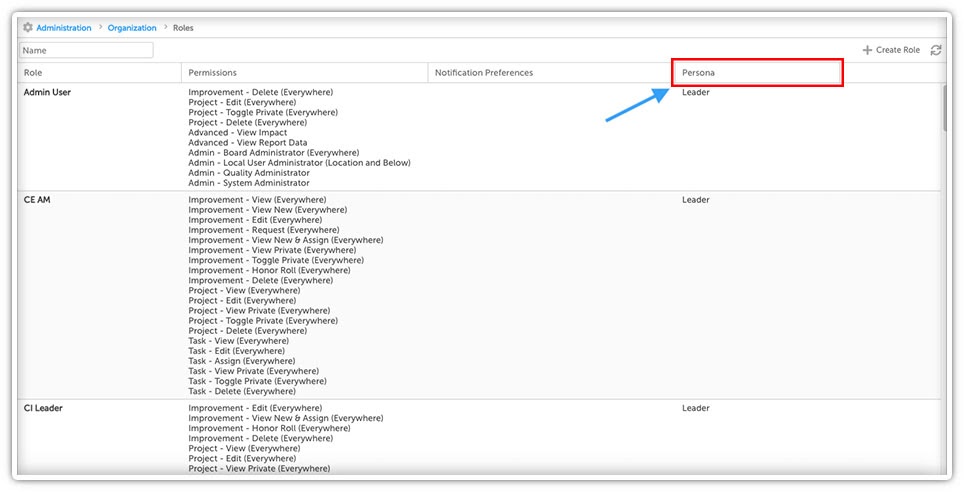 Just like on the User Profile, this is used for reporting purposes and does not dictate a user's permissions or system access. Think of Persona here as an Attribute. Work with your KaiNexus Account Manager to identify which Roles align with which Personas to clean up and better organize your system Roles. You'll notice a new default column option on the Roles page for Persona where you'll be able to sort and visualize which Roles relate to which Personas and vice versa.
I think that wraps up all things Persona related. if you have any questions or need assistance with configuration, please be sure to reach out to your CE lead. I would highly recommend doing this sooner rather than later, as we plan to make these Persona fields required in a future release.
If you're interested in learning more about the 2.4.4 Release, be sure to check out the full 2.4.4 release notes on our support site at support.kainexus.com or sign up for our next Training Team Office Hours webinar through kainexus.com/webinars/office-hours.
Until Kai-next time, this has been your Product Manager, Ryan Rippey. Keep improving!