---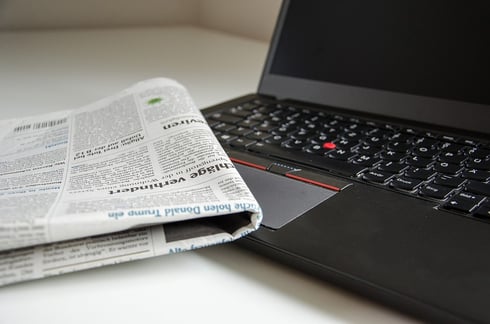 We're always super excited when KaiNexus appears in a publication. Recently, our CEO Greg Jacobson got the opportunity to be interviewed by Jan Bowers of CAP Today. Also featured in the article is Tania Lyon, who leads the improvement culture transformation at St. Clair Hospital.
CCAP Today is a monthly publication targeted towards the people responsible for clinical laboratory purchases. It features articles about advances in technology and procedures, management and operation trends, changes to regulations, finance, and news about the College of American Pathologists. CAP Today operates a print magazine as well as a digital version.
---
The interview shines a spotlight on how KaiNexus serves as more than just a digital suggestion box and how anyone - using any improvement strategies - can use it, drawing on the experience of one of our amazing customers, St. Clair Hospital.
Greg also discusses the philosophy behind KaiNexus, the importance of visibility in improvement work, and what kinds of successes our customers are seeing.


KaiNexus clients, which represent a variety of industries, collectively have completed 25,000 improvements, resulting in a savings of $110 million, Dr. Jacobson says. "The unifying factor," he adds, "is that they believe the main way to stay competitive is by improving more rapidly than their competitors."

Check out CAP Today at http://www.captodayonline.com and read the full article here.
---