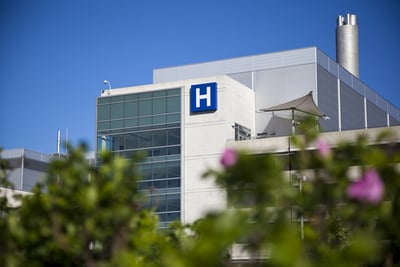 Because so many of our clients and employees are current or former healthcare professionals, a lot of our attention has been on the impact of COVID-19 on our nation's hospitals. Hospitals belong to the class of organizations called High Reliability Organizations or HROs. (Nuclear energy facilities, airlines, and certain military operations are also on that list.)
When something goes wrong at an HRO, the consequences can be disastrous. Fortunately, they succeed far more often than they fail. That's because they practice five driving principles that inform every decision and permeate the culture.
Over the last few weeks, we've noticed the application of these principles outside of organizations usually considered HROs. Individuals and organizations are applying them, probably unknowingly, to deal with an extraordinary situation and uncertain times.
Principle #1: Preoccupation with Failure
In a High Reliability Organization, even the smallest mistakes can lead to tragic results. That's why checkpoints and fail-safes are built into every process. Everyone is on guard against errors and trained to know how the processes they operate might break down. Minor mishaps are never ignored; instead, corrective and preventative actions are applied.
For the first time that I can remember, the principle of preoccupation with failure is in use at my house. There is a vulnerable individual at home, so bringing this virus in is something that can not happen. We've always been careful to avoid picking up a cold or the flu, but this is on another level. I left the house for the first time since March 9th yesterday to deposit a check at the ATM. It was terrifying. I thought of all the ways I could make a mistake and touch something that had the virus — fear of failure to the nth degree. I suspect, as it does in HROs, that it kept me safe.


Principle #2: Reluctance to Simplify
Highly reliable organizations are complicated. On a typical day, the FAA's air traffic organization safely lands more than 44,000 flights. Imagine the complexity of intertwining processes, employee functions, and technology that make that possible. If something goes even a little bit wrong in these types of organizations, people don't just explain it away or hope it won't happen again; they dig until the root cause is uncovered and solve the core issue.
This principle was on display very early in the COVID timeline. At first, many believed (hoped?) that transmission was only possible through direct contact with an infected individual. If true, that would blunt the spread of the virus and give solace to most members of the community who had no connection to someone who had recently traveled abroad. Then on February 26th, a person in California who had no connection to any such traveler tested positive. By March 19th, California Governor, Gavin Newsom, issued the nation's first Stay at Home order. Saving lives, in this case, was not going to be simple.


Principle #3: Sensitivity to Operations
Leaders in high reliability organizations know that the best picture of the current situation comes from the front lines. HROs aren't passive about employee feedback; they actively court it and invest in systems and processes that make it easy for employees to share concerns and make suggestions. Information flows not just from the top down, but also from the bottom up.
The other day a friend who is a very junior advisor in an enormous law firm called to tell me that she had just been asked to schedule a Zoom with her boss's boss's boss, the managing partner for the Americas. Oh, no. I thought, what had she done wrong? She hadn't done anything wrong. He scheduled a 15-minute video chat with every employee of the firm to find out first-hand how the change to remote work was impacting them personally and professionally. Not only did this move signal that he cares about each member of the staff, but it also gave him better insight into the impacts of the situation on the firm than he could have gotten any other way.


Principle #4 – Commitment to Resilience
High Reliability Organizations prefer and value consistency. Ideally, every process will be executed exactly the same way, every time until a new best practice is thoroughly vetted. But emergencies happen, and when they do, HROs are prepared. They innovate and control at the same time to respond to sudden changes in conditions. America's hospitals are demonstrating this every day by changing protocols as needed, repurposing equipment, and calling on unconventional resources.
Other organizations have found ways to demonstrate resilience as well. Restaurants have moved to take out only, physicians have implemented telemedicine, and organizations of all types have embraced remote work with breathtaking speed. Other examples include banks eliminating late fees, gyms offering home workouts via video, and teachers spinning up online learning. None of these situations is ideal, but they all show the will to adjust and innovate.


Principle #5 – Deference to Expertise
In an HRO, when there is a tension between authority and expertise, expertise always takes precedence. Subject matter experts are highly valued and never ignored. No leader in a complex organization could ever understand every role or know exactly the implications of each decision. When you're trying to put a man on the moon, you listen to the people who build the rockets.
In our current situation, false information is abundant. Rumors are rampant, and bad data can move from person to person, much like the virus itself. Fortunately, we don't have to rely on a friend of a friend's Facebook post to know what's going on. Experts at the CDC, WHO, John's Hopkins, and other reliable sources are making valuable information available to the public. There are people who have devoted their entire lives to understanding pandemics like this one. Now is the time for all of us to benefit from their collective wisdom and access to data.


While the strain on all organizations, especially hospitals, will be great for the foreseeable future, we are confident that the application of these principles will play a significant role in getting us to the other side of COVID-19. The lessons learned will remain valuable long after the immediate crisis has passed.