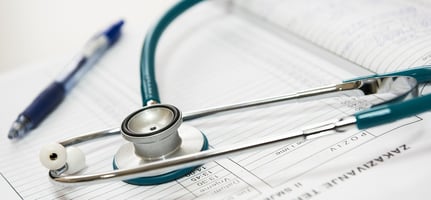 Lean or the Toyota Production System often gets an unfair rap for being "anti-technology." Some of this mindset results from the old debate between using Material Resource Planning (MRP) computer systems to plan production or the more visual Lean methods of kanban cards and heijunka boxes. Even Toyota uses MRP systems, but they used them in their proper role—long-term planning instead of day-to-day execution.

Toyota uses a lot of technology on the production line, even though their factories tend to be slightly LESS automated than American or European automakers. Principle #8 of "The Toyota Way" philosophy spells out their view:

"Use only reliable, thoroughly-tested technology that serves your people and process."

Toyota doesn't expect technology to be a silver bullet (neither do we at KaiNexus). A Lean thinker would say not to automate a flawed process—for example, you shouldn't implement an "electronic suggestion box" that just digitizes or automates an old busted model—we need Kaizen practices and mindsets, and technology (like ours) can support people and their improvement process.


A First-Hand Look at Kaizen at Toyota Memorial Hospital
But, okay, what about Toyota Memorial Hospital? I had always heard (second hand) that this Japanese hospital, right in Toyota City, hadn't really done much with TPS methods, even though they serve Toyota employees and are right in the backyard of Toyota's headquarters. I've visited some other Japanese hospitals over the past few years, and there's more evidence of sustained Total Quality Management (TQM) practices than there is Lean. There's some dabbling with Lean tools and methods, but it shows that not all Japanese organizations are magically Lean.

The Toyota Memorial Hospital started as a clinic that opened when Toyota's Koromo Plant (now the Honsha Plant) began operations in November 1938. Reopening as the Toyota Hospital (now called the Toyota Memorial Hospital) in 1942, the hospital has continued to serve the needs of employees and their families. Recently, the hospital has opened to the broader community as a regional medical facility.

My friend and fellow blogger Katie Anderson had a chance to actually visit the gemba at Toyota Memorial Hospital. See her blog post that's part of her series: Japan Gemba Visit: Toyota Memorial Hospital – Part 4: Set challenging goals & engage patients and staff in continuous improvement.

In the post, she talks about how TMH practices Kaizen.

She writes, in part:

"The hospital's kaizen template includes a title, the suggested improvement, and a description of what the process looks like after the suggestion was implemented. Kaizen ideas are submitted and shared electronically through the intranet system.

Mr. Sumiya explained that between 600-700 kaizen ideas are submitted and implemented each year, and about 30% of the hospital's staff put in kaizen ideas each year."

Yes, they use an electronic system. Some hospitals have created homegrown systems, but more realize it's better, faster, and less expensive to use a standard system like KaiNexus.

Listen to this post as part of our podcast series:
How Software Supports the 14 Principles of the Toyota Way
The 14 Lean management principles included in the Toyota Way are:
1: Base your management decisions on a long-term philosophy, even at the expense of short-term financial goals.
2: Create a continuous process flow to bring problems to the surface. (Just In Time)
3: Use pull systems to avoid 'overproduction.'
4: Level out the workload to eliminate waiting.
5: Build a culture of 'stopping to fix problems to get quality right and eliminate rework.
6: Standardised tasks are the foundation for continuous improvement and employee empowerment.
7: Use visual controls, so no problems are hidden, and opportunities are exposed to all)
8: Use only reliable and thoroughly tested technology that serves your people and processes.
9: Grow leaders who thoroughly understand the work, live the philosophy, and teach it to others.
10: Develop exceptional people and teams who follow your company's philosophy.
11: Respect your extended network of partners & suppliers by challenging them and helping them improve.
12: Go and see for yourself and thoroughly understand the situation.
13: Make decisions slowly by consensus, thoroughly considering all options, and then implement rapidly.
14: Become a learning organization through relentless reflection and continuous improvement.
Whether you manage an assembly line or a busy emergency room, a software platform designed for the purpose can accelerate the pace of positive change and help each team member operate with the principles of Toyota kaizen in mind. Electronic Kaizen helps organizations like Toyota Memorial:
Capture each opportunity for improvement.

Notify individuals when action is required.

Help leaders understand the health of their kaizen culture.

Measure the impact of continuous improvement.

Recognize and reward individuals who engage in innovating processes and procedures.

Align improvement work with the overall strategy and most important goals of the organization.

Capture tribal knowledge.

Onboard new employees with the expectation that they will engage in Kaizen.



Software is just part of the equation, as we always say. You also need a simple, consistent, and disciplined methodology (here, it's Kaizen), and you need good leadership.
As Katie writes, the hospital helps people take advantage of slow times to do Kaizen. Leaders and managers play an active role:
"A manager's job is to make sure that "it's easy enough" for people to submit kaizen ideas and to make the improvements. The manager should be passionate about the ideas that their staff bring forward."
Leaders in a culture of continuous improvement strive to get everybody involved in improvement. KaiNexus customers, by the way, can see ready-made reports that show participation rates at a global and local level in the organization, along with trends over time. Seeing where people are participating more (or not participating more) helps leaders and coaches decide where to go to give help, support, and inspiration for improvement.
It's great to see TMH embracing and using Lean principles, along with hospitals worldwide. Thanks to TMH and Katie Anderson for sharing their progress!
For more information on the decision to buy or build continuous improvement software, check out this free eBook: