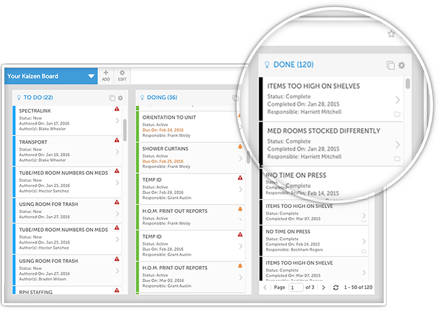 For decades, companies engaged in continuous improvement have used physical Kaizen boards to visualize the improvement process. Typically, a large board hangs on a wall in or near the main work area, with cards representing each improvement moving from the opportunity to the completed stage.
We certainly applaud any effort to structure and organize improvement work, but these days there is a better way.
Whether you have an existing physical board, or you don't yet have a way to visualize your improvement efforts, a digital Kaizen board is really the way to go.
Here's why.
1 – Collaboration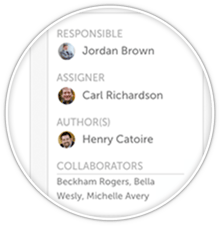 Most organizations today require collaboration from people who aren't necessarily looking at the same wall. Sometimes that means they're diverse teams in the same building - other times, they're spread all over the country. With a digital Kaizen board, your entire team can be involved in improvement even if you have multiple offices, remote workers, or just a large workspace. Everyone can see the new, in-progress, and completed improvements of the other locations at any time.
The coolest part of this is that you get that visibility without sacrificing the collaboration that comes from conversations prompted by the physical boards; digital Kaizen boards are displayed on the wall just like physical ones. They just use a screen instead of a bulletin board.
Learn more about how teams work more effectively in KaiNexus.
2 – Coaching
Managers and supervisors may need access to more than one board - especially when they're responsible for overseeing the spread of improvement to multiple new locations. With traditional physical boards, the coaches either have to go check on each board or ask for photos and hope the images are clear enough to really see what's going on. When the boards are electronic, those responsible for overseeing the work can see all of them, from anywhere at any time.
Of course, they'll still go to the workspace just as often - there's no substitute for face time - but with the digital boards, they're able to be more responsive and proactive. Digital Kaizen boards make roadblocks immediately apparent and corrective steps can be taken quickly, without waiting for your next visit to the board.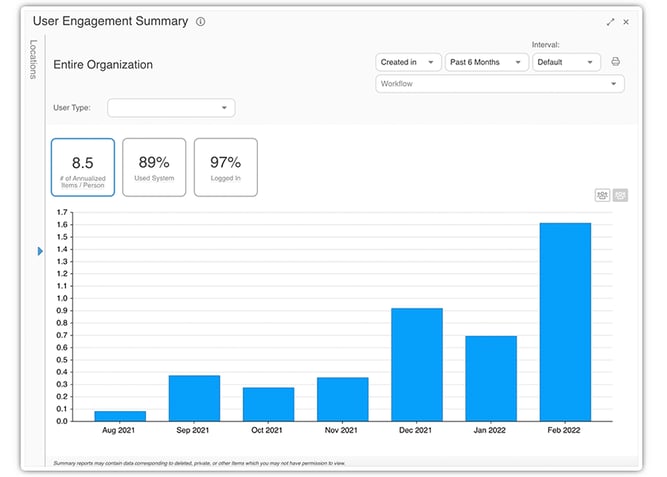 3 – Easy Configuration
You can experiment with different layouts until you find one that delivers the information you need in a way that makes sense to you. If you've found a board layout that works for you, an electronic solution lets you save and easily duplicate it.
Switching to digital boards doesn't require a change to the way you currently manage improvement. Rather, it gives you the improved visibility and communication you need to make your current process work better.
Learn more about the flexibility of digital boards.
4 – Engagement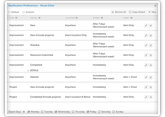 A Kaizen board on a wall is only engaging if you are standing there looking at it. By making it electronic, you make it accessible at any time so that your team can interact with the board whenever, and wherever inspiration strikes, from any screen.
Smart notifications keep them in the loop about the progress of their improvements, ensuring that the right people get the right information at the right time. Empowering staff to submit and implement their own improvements - and giving them visibility into the outcome - is a critical part of spreading improvement.
5 – Institutional Knowledge
Once an improvement is complete, the card is usually removed from the physical board. It's great that the improvement got done, but what about all of the lessons learned while working on it? Will that history be lost, or stuffed in a spreadsheet somewhere? With a digital board, everything about the improvement process is captured and that knowledge lives forever. Quick search tools enable people to find any past (or in-progress) improvements, ensuring that each one has a significant and lasting impact.

6 – Executive Review
Executive engagement is essential to a thriving improvement culture. A digital Kaizen board makes it easy for executives to track the progress of improvement and to recognize and reward the people who are contributing to positive change.
They get a quick glimpse into the health of the organization, without having to alter their workflow or add time to their days.
7 – Effective Meetings
With a digital Kaizen board, you can easily drill down into the details of each improvement, making meetings run more smoothly and yield better results. Notes from the meeting can be entered into the improvement record so that all important information is captured in one place and accessible for future reference.
Of course, there's no one "right" way to practice Kaizen, but organizations that use digital Kaizen boards find it easier to get people engaged, accelerate the pace of improvement, and get more impact out of each change. It's worth considering what kind of a difference it could make for your team.
For more information about continuous improvement software, download this free eBook: