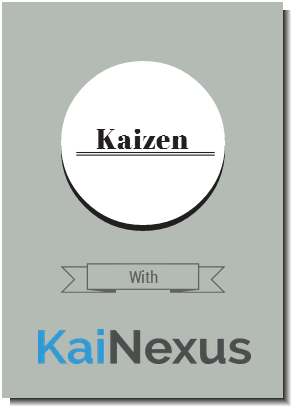 We try to keep our blog readers informed about everything in the continuous improvement space, from different methodologies and principles to leadership behaviors and engagement techniques.
Sometimes, though, there's just not enough space in a blog post to cover everything we want to share with you. That's why we've just released a new Kaizen eBook, called Kaizen with KaiNexus.
In this eBook, you'll learn about:
Common dysfunctions of improvement programs (ranging from a reluctance to accept outside ideas to an over-reliance on projects and suggestion boxes)
What improvement through Kaizen looks like
How to get started implementing a Kaizen program in your organization
Are you already a Kaizen pro?