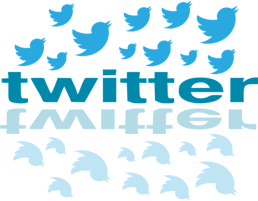 Did you now that the number of people actively using Twitter is over 270 million? Over 50 million people have joined the social media platform in the last year. This year, it's expected that 20% of internet users in the US will be on Twitter. Needless to say, Twitter is a great way to share your ideas with the world. With over 300 billion Tweets shared since Twitter first launched, I think it's time that we get some more out there about kaizen. Help me out, spread messages of #Kaizen on Twitter!
"A pessimist sees the difficulty in every opportunity; an optimist sees the opportunity in every difficulty."
- Sir Winston Churchill

"The important thing is not to stop questioning. Curiosity has its own reason for existing."
- Albert Einstein

"Perfection is not attainable, but if we chase perfection, we can catch excellence."
- Vince Lombardi

Do you have more to share? Tweet us @KaiNexus - we'd love to hear from you.