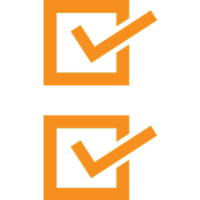 Gemba walks are an important part of any continuous improvement effort. They involve leaders, managers, and supervisors going to the place where work is done to observe and identify potential opportunities for improvement. (If the approach is new to you, check out our beginner's guide.)
Whether you're about to make your first Gemba walk or your 100th, here's a reminder about what, and possibly who, you'll want to bring.
What
A way to log observations – While we risk stating the obvious here, a way to jot down your observations is essential because the time to react to what you observe is after your Gemba walk, not during it. You'll need a way to remember what you saw and thought. Ideally you'll be able to submit your observations into a continuous improvement platform via a cell phone or tablet so that you can follow up on them later, track their implementation, and record the impact of your Gemba walk. A pen and paper will do in a pinch, but make sure that you still follow up on them afterward.
A camera – It may be very useful later to browse through a gallery of images or maybe even a few quick bits of video. Be sure to be respectful of any people you might photograph. If cameras are not appropriate for your workplace, some graph paper for sketching out the layout of people and equipment may be useful.
An open mind – You don't want your observations to be tainted by preconceived notions. For example, don't assume that work is being performed to the Standard or that each person performs each task in the same manner.
Your inner child – You want to ask about as many questions as a three year old at the zoo. "Why," is perhaps the most powerful, but, "what, when, how, and who," are also essential.
A smile – A Gemba walk is not the time for discipline or performance reviews. You want employees to feel comfortable showing you exactly how tasks are managed.
Who
It might not always be necessary or appropriate to bring someone along on your Gemba walk, but having a guest from time to time can be useful for both of you. Think about asking one of these folks to join you:
A peer from another department – It is easy to become so conditioned to problems that we see frequently that we don't even notice them. A second set of eyes, less familiar with the processes and tasks of your team might be very valuable, especially if you take frequent Gemba walks.
A vendor – If your team uses equipment, consumable products or software, it might be useful to invite the vendor along on your walk. They may be able to suggest best practices or notice errors in how the product is being used. They may even uncover ways that they could improve the product to better fit your needs.
A customer – This might be controversial, and it certainly isn't always a good idea, but today's customers value transparency and they are often interested in seeing how the sausage is made, so to speak. They may also be able to identify things that they value less than you think.
One of your sales representatives – It is important that the people who pitch your product to customers know how it is created and understand how every part of the process relates directly to customer value.
Download this free guide to learn how to have Gemba Walks that actually result in improvement: