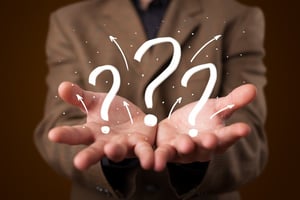 Whether you are new to huddle boards or have decided it's time to move yours from the wall into the cloud, we offer you congratulations. Digital huddle boards are an excellent way to organize and track improvement projects. They have the potential to increase the number of completed improvements and to help you prove how valuable this effort is to the organization.
Selecting the right solution is critical, but it can be tricky. Lots of solutions can claim to fill the role of a huddle board, but very few are designed specifically for that purpose with all of the features and capabilities needed to really get the most out of the approach.
If you are looking for a solution, here are some of the questions you might ask and the answers you should expect.
Listen to this Post and Subscribe to the Podcast:

Was the solution designed to manage improvement, or was it built for something else?
Improvement software is hot right now, so it isn't surprising that some vendors are positioning software that was built for some other purpose as an improvement tool or huddle board. You don't need to settle for a shoe that doesn't fit. Instead look for a solution that was designed to support and visualize improvement.


Is it easy for anyone to submit an idea for improvement from anywhere?
One of the main reasons that digital huddle boards are superior to physical ones is that they make it easy for anyone to submit an opportunity for improvement, even if they don't happen to be in the building. If you choose a cloud-based huddle board, it is available to every team member, 24 x 7 from wherever they happen to be.


Does it include alerts and notifications?
The best digital huddle boards become hubs of active improvement management. They include alerts and notices that help make sure everyone knows when a task is due. Managers get email notifications if deadlines are missed, allowing them to stay on top of progress and become effective coaches. More passive systems like spreadsheets and paper huddle boards don't ensure this level of engagement.


How is the impact of improvement tracked and measured over time?
In order to keep executives and employees alike engaged and encouraged by improvement efforts, it is necessary to calculate the value of each improvement project that is completed. The system you select should be able to help you put concrete numbers around improvements and measure things like better customer satisfaction scores, reduced costs, faster cycle times, and increased revenue.


Can the system be customized for each person?
Everyone needs different information at different levels regarding improvement work. What an executive would like to see on her board may be different than what a front-line employee needs to know. Look for solutions that let you configure the interface for each person or role.


Can I search for past improvement information?
This is another big advantage that paper boards don't provide. Once you start collecting knowledge in a digital platform, you can then access information about past improvement work to inform current activities. Perhaps a similar problem has been successfully addressed in the past, or maybe a particular approach has failed more than once.


How easy is it to report on improvement work?
Look for solutions that make it easy to determine how engaged employees are in improvement and how related activities are tracking over time. Your digital huddle board should provide insight into the health of your improvement culture at the individual, team, department, and company level.


Can I easily broadcast improvements?
Recognizing and rewarding people who contribute to positive change is one of the most important things that leaders can do to drive more engagement. If you find a solution with built-in improvement broadcasting, you can do this right from your huddle board platform.


Can the vendor provide more than just software?
Of course, you should evaluate your digital huddle board by its features, but with the right vendor, you can also get a partner who can be a resource for improvement related knowledge and support. They might have a community of customers who share knowledge with each other, or they may provide helpful materials like eBooks, events, videos, and webinars.


Choosing the right technology is the first step to a successful implementation of your digital huddle board. If you find a provider that gives you spot-on answers to each of these questions, you'll know you are looking in the right direction.