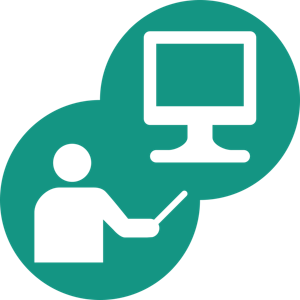 If your organization is preparing to join the thousands of companies that have embraced the Lean business methodology to maximize customer value and eliminate waste, you may be evaluating the alternatives for Lean training. There are several ways to go about getting your employees educated and ready to adopt the Lean way of thinking. Each has different advantages and challenges, so selecting the right one for your organization will require some thought about which best meets your needs.
Dedicated On-site Training
On-site Lean training is ideal for large organizations or those with critical process improvement needs. The advantage of dedicated on-site training is that the coursework can be customized for your specific requirements. Examples that are applicable to your business can be used to more thoroughly engage participants. Often, this type of training involves the completion of an actual Lean project for your company. This hands-on approach helps speed the adoption of Lean principles.
There are, however, a couple of drawbacks to consider. Depending on the number of trainees, on-site training might be the most expensive approach. Additionally, because the training is limited to only your employees, it lacks the cross-pollination of ideas and insights from other organizations that can be gained in a public setting.
Public Classroom Training
Many organizations throughout the United States offer public Lean training. The length of training and the curriculum varies depending on the experience level and desired certification of each student. One advantage of public classroom training is that some students find it easier to focus on the new material and temporarily put aside their day-to-day duties when they are away from the workplace. Another, as we mentioned above, is the opportunity to interact with people from other companies and learn about their challenges and what has worked for them.
Of course, in a public setting, the instructor must use more generic examples and in-class projects will not usually address specific challenges facing your organization. Scheduling is less flexible than on-site training, and if a classroom program is not available in your area, the additional time commitment and cost of travel will need to be considered.
Online Training
Online Lean training is attractive for a number of reasons. It is usually the least expensive option and the need for travel is eliminated. Some providers offer on-demand courses, giving participants scheduling flexibility.
Although online training can be effective, there are a number of limitations to carefully consider. Without the classroom environment of on-site or public training, it can be difficult for employees to focus on the material. They are much more likely to be interrupted or distracted by daily tasks.
However, online training can be a good choice for companies with small teams and budgets, or for bringing employees who join the organization after Lean is implemented up to speed. We recommend our friends and partners at Gemba Academy as a great source for training on Lean, Six Sigma, Kaizen, and more.
When considering your Lean training options, take into account the cost, time commitment, and customization capabilities of each. Have a plan, not only for the initial introduction of Lean to your company, but also for ongoing development and new additions to the team. The method of training is important, but the deciding factor for success will be the degree to which the Lean way of thinking is embraced by members of the organization from the executive suite to the front line.