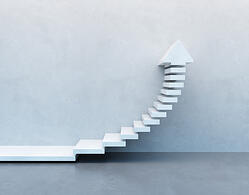 Merriam-Webster defines "improvement" as "The act or process of making something better." The very word is relative. To determine if something has been made better, you must first answer the question, "Better than what?" For many businesses, this is a more difficult question than it may seem. If processes are undocumented or performed differently by different teams or people, it can be difficult to establish a baseline, let alone measure the results of any improvement efforts. That's why standard work is central to business process methodologies that aspire to practice continuous improvement.
What is Standard Work?
Standard Work establishes the best, safest, and most efficient sequences and methods for each process and each task that's being done in a workplace. The goal is to maximize the performance of the system or value stream, while eliminating waste in the value chain.
Standard work is documented and should:
Clearly outline each process and task to an appropriate level of detail
Represent the best method that is currently established for each step
Highlight key points that are critical to quality or performance
Explain WHY things should be done a certain way
Shorten new employee ramp times
Serve as a baseline for improvement
In order to be effective, each Standard Work document must be current, complete, clear, and communicated. Visuals, such as photos, diagrams, or even videos, are frequently used to illustrate key points and demonstrate process flow.
Prerequisite for Improvement
Once Standard Work is established, a baseline can be documented and improvement work can begin. If better results are achieved with a revised process, the standard can be adjusted to incorporate the improvement. Without a consistent approach to each process, it is impossible to validate improvement or to measure it.
Implementation Steps
Implementing Standard Work involves:
Identifying and defining the most efficient and effective practices and the time required for each task or process, to the right level of detail
Documenting the best practice with both images and text
Making the document easily available in the place where the work is being done
Pitfalls to Avoid and Recommendations
Companies that are unsuccessful with Standard Work implementation suffer from a few common errors that can be avoided with careful thought and planning.
Here are our recommendations for avoiding pitfalls:
Be sure to include front line employees in the creation of the Standard Work – A strictly top-down approach is more likely to miss key aspects of the best practice. In addition, employees who are involved in the creation of the Standard Work are more likely to be compliant with its execution.
Standard doesn't mean stale – Standard Work should always be seen as today's best practice and the basis for improvement. The Standard Work for each task or process should be revisited frequently, but changed only when an improvement is to be gained.
Inspire creativity and innovation – The idea of Standard Work is not to suppress new ideas. Quite the contrary - it should be seen as a method of validating the effect of innovative new approaches to the task.
Standard Work has both the immediate benefits of consistency and predictability, as well as the long term benefits achieved through improvement. It is a wise first step for any organization looking for better business results.