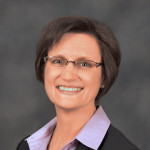 We love all of our customers, and we're especially proud when they do great things. Back in December, one of our healthcare customers, Mary Greeley Medical Center, in Ames Iowa, received the "Gold Achievement" recognition from the Iowa Recognition for Performance Excellence (IRPE). That's the state level award for the national Malcolm Baldrige National Quality Award and it's really impressive.
Karen Kiel-Rosser, a vice president and quality improvement officer at Mary Greeley, was interviewed by our Mark Graban in episode #218 of his Lean Podcast series about how Lean and other continuous imrprovement strategies were key to their Baldrige success to date and their future goals of national recognition.

Check it out on LeanBlog.org, or listen to it right here:
Also, check out this video interview that we did with Karen last year about KaiNexus.