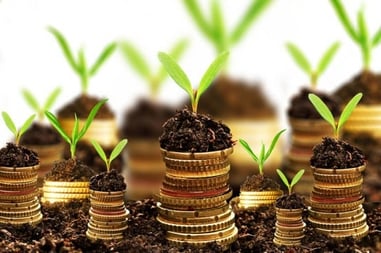 As a company providing continuous improvement software to organizations of all sizes around the world in a wide variety of industries, we're in the unique position of seeing how successful companies manage improvement, how they engage their employees, and the impact they achieve through top-down projects, bottom-up improvements, and strategy deployment.
Today, let's take a look at the ROI of improvement through the lens of the data reported by our customers.
To begin, we'd better make sure we're on the same page regarding the terms "investment" and "returns."
Investment
When most people think of an investment, they think of the amount of money paid for something. When it comes to continuous improvement, that would include any investment in training your leaders, Lean experts, frontline staff, as well as the materials or technology that supports the effort.
However, there's more that you need to factor into the investment in improvement than things that you buy or pay for.
To achieve sustained improvement, you need to also account for the time, energy, and attention of every person in the organization that is being invested in improvement. Your senior leaders will need to spend time encouraging managers and staff to participate, while people down to the front lines will need to devote time and brain power to generating ideas for improvement, implementing changes, and tracking their results.
Continuous improvement isn't something that you can simply buy or install.
Return
The most common way to think about the return of your continuous improvement program is to consider the hard financial benefits: cost savings and revenue generation.
To truly understand the ROI of improvement, though, you need to expand your view.
Continuous improvement yields returns in areas that are harder to quantify, but equally important to the success of your business, such as
higher levels of employee engagement
improved customer, staff, patient, and vendor safety (for example, fewer accidents = lower costs)
increased staff satisfaction (increased productivity, reduced turnover, etc.)
better quality of goods and services
These returns are more difficult to measure or put into terms of dollars and cents, but they are important to long-term growth and success nonetheless.

Ok. Not that we have those definitions out of the way, let's have a look at what KaiNexus customers have achieved in terms of ROI.


Return Type Breakdown
One awesome thing about continuous improvement is that each idea has the potential to improve many areas of the business all at once. For example, improving a process to make it safer for your employees might enable them to work more efficiently and improve their job satisfaction.
As such, when we look at the breakdown of impacts reported by our customers, you'll notice that the numbers don't add up to 100; that's because a lot of these ideas were identified as impacting multiple categories at once.
Our clients saw the following breakdown related to the type of return for each completed improvement:
28% of all improvements had a financial impact
36% of all improvements impact quality
11.5% of all improvements increase the safety of staff and customers
31% of all improvements increase staff and customer satisfaction

Because KaiNexus enables people to track the metrics that are important to them, we have a handful of customers that also track the impact of the improvement efforts on the environment, health, product, and resources.
Can you see how all of these impacts - even those outside of the 28% direct financial impact - can indirectly benefit the bottom-line of your organization?
Financial Impact Breakdown
Let's dive a little deeper into those financial impact metrics. Our customers report impacts in a few different categories - cost savings, time savings, and revenue generation. This data is self-reported by the customers, who often have an internal verification process in place for their finance teams to analyze and confirm the data.
Typically, the process goes as follows:
The team who implemented the improvement or worked on the project reports their impact
The manager overseeing the work approves (or changes) the reported impact in KaiNexus
The results are sent to the finance team for verification of results, who either approves the reported impact, makes changes, or requests further analysis.

So, there's the source of the data. Here's how it breaks down:
12% of improvements save money with an average first year cost savings of $70,000 - about 30% of which is annually recurring.


1.2% of improvements increase revenue with an average first year revenue increase of just under $210,000 - 75% of which is annually recurring. It should be noted that, as with cost savings, most improvements have a comparatively small financial impact. Only a small fraction of improvements have an impact of over $100,000 - but all of those small changes really add up.


15% of improvements save time. Our clients estimate that the value of the time saved is an average of $6,000 in the first year - and 92% of their time-saving impact is annually reoccurring.

Keep in mind that these numbers are per improvement, not per person or organization, so they are multiplied many times over in organizations with healthy improvement cultures and the technology support necessary to make things happen.

Every day that an organization waits to implement and invest in continuous improvement is a missed opportunity to build up the return. The math is compelling and the roadmap to success is clear, so why wait?
Watch this free webinar for more information about the ROI of continuous improvement.