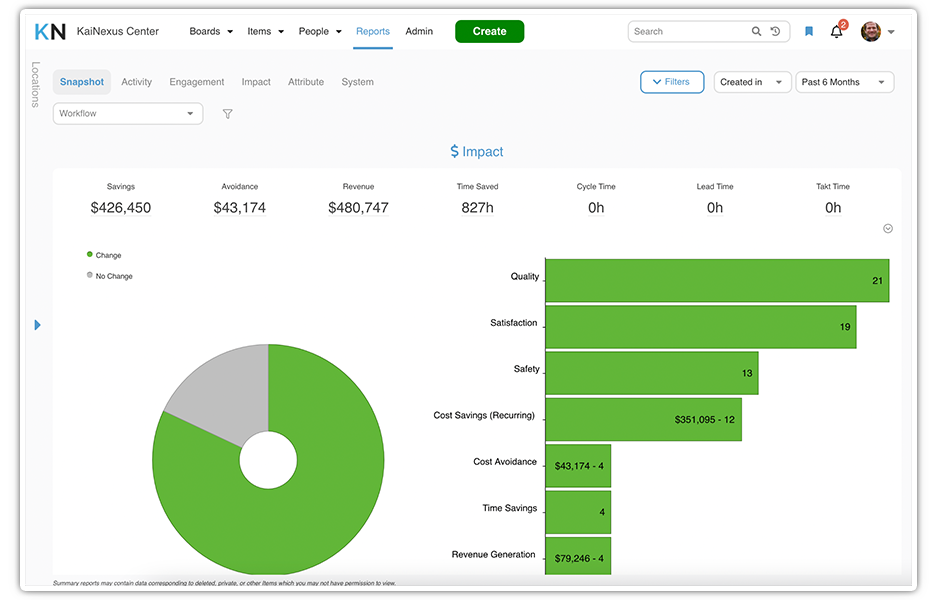 Tracking the impact of a continuous improvement program is one of the most difficult challenges that an incoming consultant may face. As difficult as tracking impact is, it is also one of the most important metrics to measure. Organization leaders want to see a return on their investment of a consultant, and being able to capture the results of the improvement program is the easiest way to do so.
Most consultants capture the impact of improvement using spreadsheets or Sharepoint - if they are even able to capture impact at all.
There are a couple issues with this.
Using spreadsheet impact data to track impact quickly means that ROI gets out of date because logging the impact is "optional".

Improvements can be marked as complete without having an impact logged.

Sometimes improvements aren't completed, and there are no active notifications as reminders. Using Continuous improvement software to track your impact means that all of the data is actually captured and notifications are sent out as reminders so that no improvements fall through the cracks.

Listen to this Post or Subscribe to the Podcast: