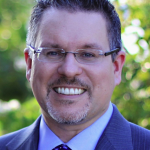 I guess I'm excitable. I recently wrote a post about how I'm excited about a change management workshop that I'm facilitating before our upcoming User Conference.
I'm also excited (maybe I need a thesaurus?) about something that one of our beloved customers, Mary Greeley Medical Center, is planning for October 24th. It's exciting to see our customers succeed with continuous improvement strategies and it's really exciting to help them share that with others.
In conjunction with the Iowa Lean Consortium, we're all collaborating to host a site visit called "Kaizen Live!" See, the exclamation point indicates how exciting it is. It's being held at Mary Greeley, in Ames, Iowa.
In the morning, we're hosting a conference in the Mary Greeley auditorium. It's the same space where I helped with the recognition in the wrap up meeting for their first "KaiNexus WorkOut" back in 2014. That initial WorkOut, which was facilitated by Suz Kaprich, generated $800,000 in financial impact. Later, I helped MGMC with what we call a "Kaizen Kickoff," where they initiated some daily continuous improvement practices in two departments.
Their process improvement facilitator, Ron Smith, took it from there, with the support and leadership of Karen Kiel-Rosser, their vice president and quality improvement officer. Ron led the systematic roll out of these continuous improvement practices and the use of our KaiNexus system (see their webinar about spreading continuous improvement).
They've spread continuous improvement and KaiNexus throughout the hospital, and the results are impressive. When someone at MGMC completes an improvement, part of that process is to identify the impact of that improvement - whether that's financial, quality, safety, or satisfaction. Managers estimate these number to the best of their ability, being careful to not let pursuit of a precise impact number deter them from moving on to the next improvement.
As a result, MGMC estimates that:
They've completed nearly 2,000 improvements, over 70% of which have resulted in a change

Those improvements have had an estimated financial impact of over $2 million

They've saved over 60,000 hours of staff time with continuous improvement
They've made hundreds of improvements to quality, safety, and patient and staff satisfaction
In the morning session, I will be giving a keynote presentation about aligning strategy and improvement throughout an organization. Ron, Karen, and others are going to share their stories, lessons learned, and tips for the attendees.
There's also going to be an optional afternoon session where attendees will get to do some "Gemba walks," as we say, to visit some departments throughout the hospital. They'll get to talk to leaders and staff members who are leading this charge, working so hard to establish and sustain a culture of continuous improvement.
If you're in Iowa, or willing to come to Iowa, you can register for the event even if you're not a member of the Iowa Lean Consortium. It's a great opportunity to learn and bring those lessons back to your own organization, whether you work in healthcare or another industry.