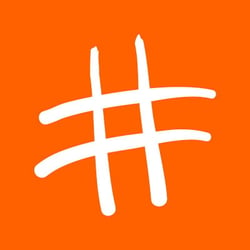 Creating, spreading, and maintaining a culture of continuous improvement is no small feat. It requires leaders who consistently demonstrate and communicate the principles of improvement, and hold employees accountable for doing the same. We've written before about both what to do and what not to do when it comes to developing the culture you want. Today, we're offering up a fun idea, a "culture hack," if you will.
The idea is simple.
Come up with a series of words or short statements that reflect your vision of a continuous improvement culture. These become hashtags (#) that can be used in employee communications or even displayed around the office. Next, associate each hashtag with an inspirational quote or story. When your team sees the hashtag, the quote or story will be invoked and the cultural message will be reinforced.
Here are a few examples:
#Now
"The best time to plant a tree was 20 years ago. The second best time is now."

– Chinese Proverb
#Choir
"A choir is made up of many voices, including yours and mine. If one by one all go silent then all that will be left are the soloists. Don't let a loud few determine the nature of the sound. It makes for poor harmony and diminishes the song."

– Vera Nazarian
#FailForward
"I've missed more than 9000 shots in my career. I've lost almost 300 games. Twenty-six times I've been trusted to take the game-winning shot and missed. I've failed over and over and over again in my life. And that is why I succeed."

– Michael Jordan
#StandUp
"Whenever one person stands up and says, 'Wait a minute, this is wrong.' It helps other people do the same."

– Gloria Steinem
#AlwaysAWay
"Because if you're prepared and you know what it takes, it's not a risk. You just have to figure out how to get there. There is always a way to get there."

– Mark Cuban
#BecomeGreat
"Keep away from people who belittle your ambitions. Small people always do that, but the really great make you feel that you, too, can become great."

- Mark Twain
#RocketShip
"If you're offered a seat on a rocket ship, don't ask what seat! Just get on."
–Sheryl Sandberg
#RightDecision
"Make the right decision even when nobody's looking, especially when nobody's looking, and you will always turn out okay."
– Oprah
#Hero
"Don't look for heroes: be one."
– Tony Robbins
#DoALittle
"Nobody made a greater mistake than he who did nothing because he could only do a little."
– Edmund Burke


Creating a culture of improvement is about forging an emotional connection to the underlying principles. This culture hack is one tactic that might help. If you try it, we'd love to hear which hashtags work for your organization.