"Your success in life isn't based on your ability to simply change. It is based on your ability to change faster than your competition, customers, and business."
- Mark Sanborn, Leadership Expert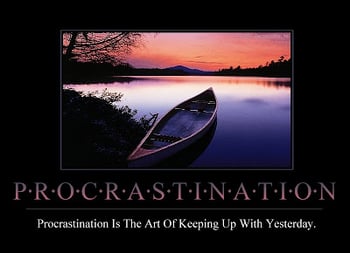 I'd say that every company has some type of improvement effort underway at any given time. After all, it is unlikely that any business leader ever has looked around and said, "Everything is perfect, there's nothing more to do here." Some companies are successful at making a large number of small improvements that lead to better business results. Many companies try, but fail to improve. The difference isn't desire - it is willful attention to the process of improvement and a sense of urgency that drives it. The practice of rapid continuous improvement is one way that leaders maintain momentum toward creating an organization that is as effective as it can be.
Rapid Improvement Events or Kaizen Blitzes
Rapid Improvement Events (RIEs), also called Kaizen Blitzes, Kaizen Events, or Rapid Process Improvement Workshops (RPIWs) are highly structured improvement initiatives aimed at solving very specific problems. They typically last for only a few days, or a week, and consume all of the involved team member's time during that period. The activities involved in a rapid continuous improvement event usually include:
Agreeing on a clear definition of the problem
Documentation of the current process
Development of a desired future state
Training on that new process
Implementation of that future state process
Planning for following up
Why the Need for Speed?
Structuring change in the form of a rapid improvement event has several advantages, especially when the organization is responsive and can conduct an event without scheduling it months into the future each time an issue comes up. Doing so:
It puts a spotlight on the effort and ensures that it isn't relegated to the back burner
It allows organizations to pivot quickly in the face of changes that are outside of the business's direct control
It helps teams develop confidence in their ability to quickly impact business results
Working across functions over a short period of time improves collaboration skills
The immediate payoff of rapid improvement energizes employees and increases engagement
Thought leader and inspirational author, Napoleon Hill once said:
"Life is a game board. Time is your opponent. If you procrastinate, you will lose the game. You must make a move to be victorious."
When it comes to improvement, there's no time like the present.