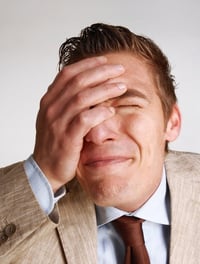 There are two ways to mess up just about anything. One is poor execution of a good plan. The other is missing an opportunity to have had a better plan.. If you are making mistakes in the course of your Kaizen Events, like providing inadequate communication or scoping improvement events poorly, you'll often know right away. Bad things will happen during the event and you won't achieve your objectives.
But how would you know if you were missing opportunities to make your Kaizen Events even more valuable to your organization? If the event was well executed and the desired results were achieved, does that mean that your event reached its full potential? A Kaizen Event represents the chance to gain more than the measurable benefits You can also use your events to:
Practice Organizational Transformation
In the most successful organizations, leadership plays the role of setting strategy (while getting input from those below them) and the staff's role is creatively solving problems at a tactical level (while getting input and coaching from their leaders). Maintaining that balance between not being only top-down or only bottom-up is easier said than done, but Kaizen Events represent the perfect opportunity to practice this approach. Leaders get better at defining what needs to happen while trusting the people who do the work to hone their skills for determining how. Everyone better understands their primary role and engagement (from the top down) increases.
Create a Kaizen Laboratory
When university students study the sciences, often they will have both lecture and lab components. A Kaizen Event can serve as the "lab" component of your team's Kaizen training. Kaizen is very much a "learn by doing" methodology. They will have the opportunity to apply the Kaizen principles they've learned, ideally right after they get that training. This helps people make the shift from the philosophical idea of improvement to the nuts and bolts of getting it done. It is the perfect opportunity to discuss how the values and techniques used during the event can be applied to each team member's everyday work.
Develop Collaborative Problem-Solving Skills
Kaizen Events are designed to go quickly. Approaching deep-rooted problems in just a few days requires concentration, attention, and active listening. Kaizen Events essentially force team members to exhibit the skills of excellent cross-functional collaboration. This can help organizations overcome the habitual patterns of talking over each other, becoming distracted by side conversations, and engaging in "us vs. them" thinking.
Create Improvement Advocates
A successful Kaizen Event helps team members develop both the confidence that they can achieve improvement and the trust that management will recognize and reward them for their efforts. Employees who have "been there and done that" when it comes to improvement are likely to make better decisions, act more quickly, and grow into advocates for improvement.
So, are you blowing your Kaizen Events? We doubt it, but you might be missing the opportunity to make them even more worthwhile. Keeping these other potential advantages in mind will help you make sure that your next Kaizen Event makes a greater impact on the organization than anyone else might expect.
Free Webinar: