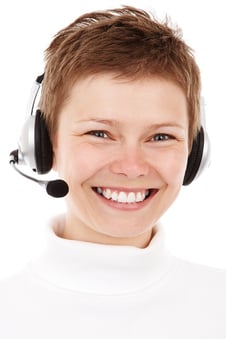 You've probably heard of Zappos, the online shoe retailer based out of Las Vegas, Nevada. Well, I call them a shoe retailer, but they would argue that they're a customer service company that just happens to sell shoes. Whether you judge Zappos on the goods they provide or the culture of customer service that they spread, their success lies in the strategic engagement of their employees. There's a reason Zappos has been named on the FORTUNE's 100 Best Companies to Work For 6 years in a row; they know how to treat their people right.
Here are a few examples of Zappos' employee engagement ideas to increase employee (and customer) satisfaction.
A Quitting Bonus
If you offered your employees $1,000 to quit today, how many people would take the money and go? That's exactly what Zappos does with its new hires. People come to Zappos, have an intense first week on the job, and then are offered a $1,000 bonus to quit. While this might sound like a costly idea, it actually saves Zappos a ton of money in the long run. A study of 31 corporate case studies found that replacing employees costs an average of 20 percent of the annual salary, for jobs earning less than $50,000 per year (more than 40% of American jobs). Zappos pay people to leave because they don't want to employ people who would quit for $1,000 of quick cash. They want employees who value the job more than that. Someone who turns down that much money to keep their job is the kind of employee who is invested in the job and engaged in the company.
Empowering Everyone with the Tools to Succeed
When I'm engaging with a customer service representative in pretty much any business and am not getting what I want, I immediately ask to speak to the manager. Why? Because I know that the manager is the person with the ability to make concessions, and thus most likely to help me get what I'm asking for.
At Zappos, you don't have to ask for the manager. Zappos gives all employees full autonomy to provide superior customer service by refunding customers' money, upgrading shipping, etc. This is a sign of respect for employees, and increases employee engagement.
Investing in Continuous Learning
The Zappos training team hosts classes that teach employees skills related to their jobs, including ones like "Pimp my Powerpoint," "Tighten Your Team," and "How to Write More Better" (to improve grammar).
That's not all, though - employees can also apply for an apprenticeship in any other area of the business, even if they don't have any experience in that area. If they get the "Z'apprenticeship," they spent 90 days in the new role. After that, they and their supervising manager decide together whether or not the job is a good fit. If it is, the job is theirs - and if it's not, they return to their previous position.
Investing in continuous learning has perks for both the employees, and the business as a whole. The employees get to learn new skills that help them do their jobs better - and that will help them get another job in the future, should they decide to leave. For Zappos, these programs create happier, more productive employees who perform better, and give them an opportunity to hire and promote existing staff for open positions at the end of Z'apprenticeships.
Making a Habit of Gratitude
Zappos has several different ways that people can recognize each other for doing good work. One of these is a co worker bonus program, in which employees can award $50 each month to a coworker who did something great. The company also has a Grant a Wish program in which employees can submit and grant wishes. Zappos gets in on the wish granting, too; one example is an employee who wanted to become a citizen but couldn't afford the citizenship class. Zappos granted his wish, he took the class, and became a citizen. People can earn "Zollars," too - fake money that can be used to purchase Zappos-branded swag or donated to charities.
Last year, Zappos took their employee-centric culture to a whole new level by adopting a "Holacracy" organizational structure. According to holacracy.org, a holacracy is:
"a new way of running an organization that removes power from a management hierarchy and distributes it across clear roles, which can then be executed autonomously, without a micromanaging boss."
Is the holacracy at Zappos working? It depends on who you ask. People were offered a severance package of at least three months' pay to leave if they weren't on board with the shift, and a whopping 14% of them did. Here's what CEO Tony Hseih has to say about it:
"Research shows that every time the size of a city doubles, innovation or productivity per resident increases by 15 percent. But when companies get bigger, innovation or productivity per employee generally goes down. So we're trying to figure out how to structure Zappos more like a city, and less like a bureaucratic corporation. In a city, people and businesses are self-organizing. We're trying to do the same thing by switching from a normal hierarchical structure to a system called Holacracy, which enables employees to act more like entrepreneurs and self-direct their work instead of reporting to a manager who tells them what to do."
– Tony Hsieh
"It's either the future of management," says Aimee Groth at Quartz, "or a social experiment gone awry." Only time will tell how the holacracy at Zappos will play out, but the fact remains that Zappos is a customer service company that succeeds by engaging their employees first and foremost.
Get some more pointers for increasing employee engagement in this free eBook: