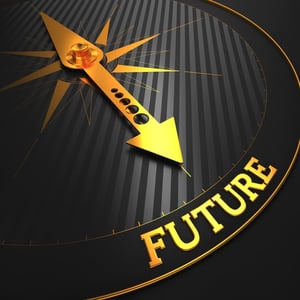 The Hoshin Kanri method of strategic planning and deployment is brilliantly simple, yet powerful. It helps organizations navigate toward their "true north," while practicing continuous daily improvement. However, like most great ideas, the devil is in the details. When we talk to leaders who have tried the approach but failed to get the desired results, the problem is usually not in the effort, but instead, in the execution. We've compiled a few tips to help make sure you achieve the intended outcomes.
Provide training about the approach and let people know what to expect and why Hoshin Kanri is different from other strategic planning tools.
I'm just going to put this out there – your employees have been through strategic planning exercises before. Anyone who's been around the block at all has seen various goal setting schemes come and go. You'll probably get enthusiastic nods while you're in the meeting, but expect eye rolls and Dilbert jokes as soon as management leaves the room. Success depends on convincing your team that this is not the annual plan that gets sent out and then stuck in a drawer. A large part of the discussion should be focused on how Hoshin Kanri will guide everyday decisions and be a consistent part of how the organization is managed.

Involve the whole team in Hoshin Planning
This tip goes hand in hand with the first one. People will become much more invested in executing the strategic plan if they have a hand in developing it. Of course, your organization is not a democracy. It is up to leadership to determine the direction and set the breakthrough goals, but how you get there (and whether you get there) will ultimately be in the hands of the people who do the work and make the small decisions that add up to success. That should be apparent in your planning process.


Select breakthrough goals carefully and socialize them well
Goal setting is tricky business, and it should be done with care. The central objectives that will take three to five years to achieve should be game-changing, but reasonably achievable. Financial goals are common and undoubtedly important, but without context, they are difficult for people to get emotionally attached to. It's important to define goals in a way that is meaningful to everyone on the staff. How will working here be different if our objectives are achieved? What will change about the organization's place in the market? Once you have a compelling narrative, be sure to talk about it A LOT. It should be entirely normal for the strategic plan to come up in everyday conversation at every level of the hierarchy.


Use software to support daily improvement and strategic goal management
If you nail all of the above, you'll have a team that's all rowing in the same direction, but they will need oars. If you believe that meeting your breakthrough goals is a top priority for the organization, you'll want to arm every person with the tools they need to be successful. Improvement software provides structure for all of the projects large and small that will be necessary to maintain forward progress. It also gives you insight into the health of your improvement culture and provides early warning when the inevitable obstacles arise. As a bonus, this type of investment reinforces the importance of the Hoshin plan and helps keep the strategy top of mind.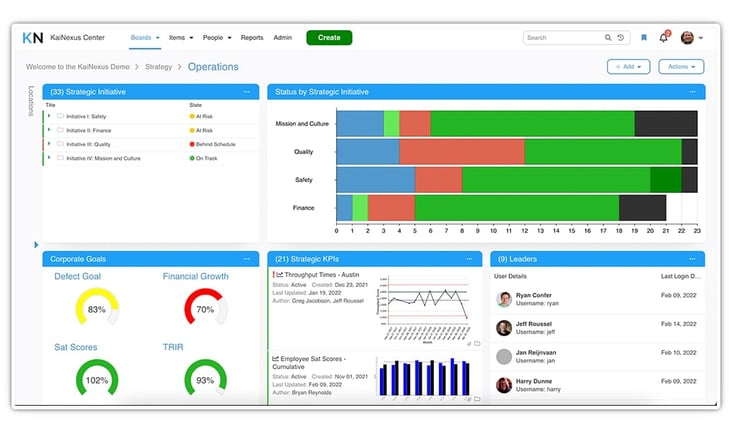 Make sure all objectives are aligned, and the right incentives are in place
One of the themes that you might notice throughout this advice is making the strategy personal for every individual contributor. That means that each team member's personal goals and performance metrics should be aligned with the strategic plan. Doing so sets the stage for better decision making and ensures that energy is expended most beneficially.


Create a cadence for assessing and sharing results and stick to it
Too often, strategic planning becomes a first of the year and end of the year exercise. Employees are left in the dark about whether the organization is making progress toward the long-term goals and whether anyone cares. Don't let this happen to you. Set expectations for when information will be shared and meet them. If you have a software platform in place, people should have access to the metrics that impact them any time they want them. Once again, the plan shouldn't be theoretical. It should be a tangible part of how the business is managed.


Celebrate success like it's going out of style (so it won't)
Hoshin Kanri is all about breakthrough goals, but you don't get there without a bunch of small victories. Be sure to take the time to celebrate every single one and put each in context of the big picture. Every time you recognize an employee or team for doing the right thing, solving problems, and innovating processes you increase the likelihood that others will do the same. Continuous improvement is contagious, so share it far and wide.


We hope these tips are helpful. If you have others to share with our community, please drop us a note in the comments. We'd love to hear what's worked for you.