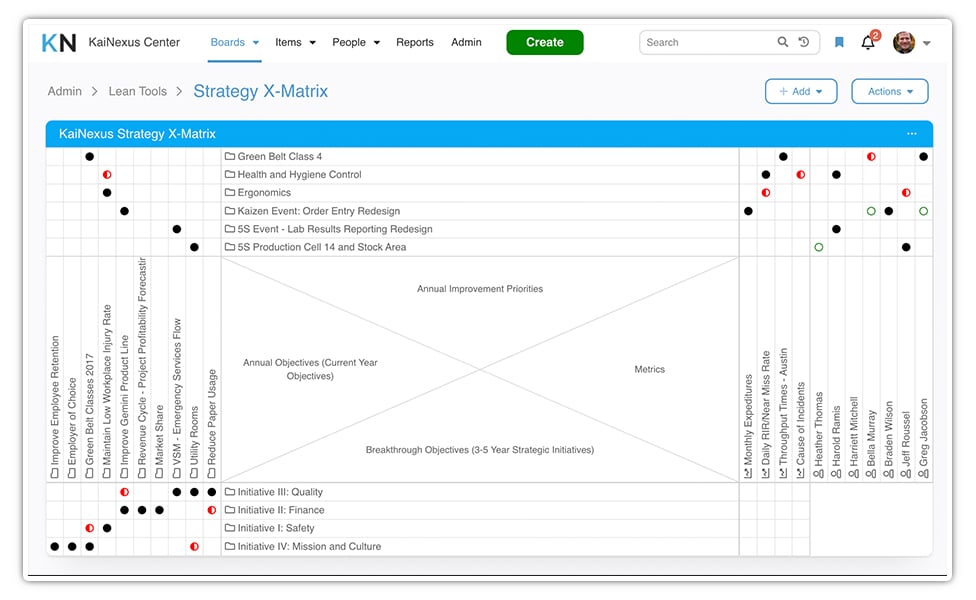 Strategy deployment is arguably the most crucial responsibility of business executives. Setting the direction for the organization and making the day-to-day decisions that drive the organization closer to "True North," is what leadership is all about. But it's not easy. There are a lot of other concerns that compete for resource and attention. It is easy to lose sight of long-term goals in the face of day-to-day events.
Hoshin Kanri is a popular remedy for the challenge. It is a method for bridging the gap between strategy and execution. By laying out the strategic objectives of the organization and cascading goals down through every level, the organization has aligned priorities, and everyone moves in the same direction. Everyday process improvement is coordinated with the strategy and decision making improves.
A favorite way to visualize Hoshin Kanri is an X-matrix. Since we added the ability to manage X-matrices in KaiNexus, we've received many questions about the technique. Here are the answers.