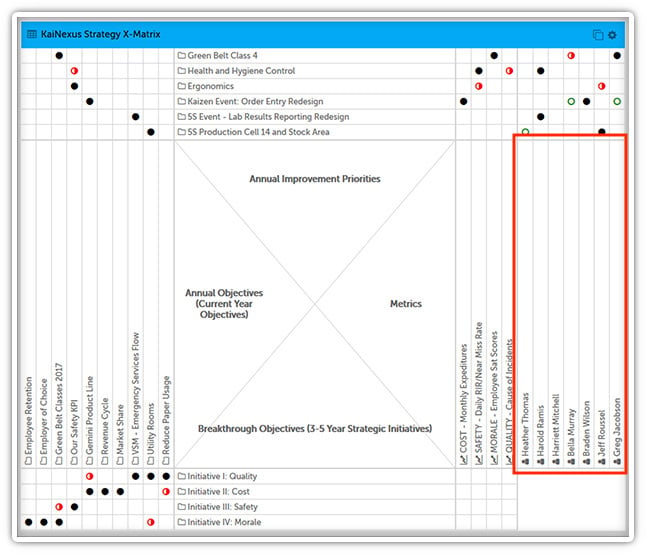 Hoshin Kanri, sometimes called "strategy deployment", is an approach that helps companies achieve breakthrough goals over a three to five-year time horizon.
The methodology is effective because it allows leaders to keep their eye on the long-term objectives that will change the game, without losing sight of the day-to-day improvements that can add up to significant benefits.
However, we won't lie. Effective strategy deployment isn't easy.
Too often, the strategic plan gets lip service but little else. If you are looking for help making sure that your organization arrives at "True North," an X-Matrix might help.