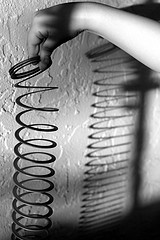 A Kaizen kickoff is an exciting couple of days. The energy throughout the kickoff is inspiring, both to staff and leaders, as people are motivated to find new and innovative ways to improve their organization. When you participate in one, you'll cover some basic Kaizen principles and mindsets and you'll inspire each other to start testing and implementing changes throughout the organization. People will leave the kickoff chomping at the bit, ready to make improvements… but what happens afterward, when there's a risk that the initial burst of enthusiasm burns off?
If you're anything like a lot of the organizations we hear from, you've found that the employees (and leaders!) who were jonesing to make improvement happen in your kickoff are the same people who, weeks later, have settled back into their daily grind and won't give kaizen a second thought. But, it doesn't have to be that way! The motivation and enthusiasm generated in a Kaizen kickoff can last all year (and beyond).
Here are a few pointers for how to make it happen:
Set accurate expectations

If you frame your kickoff as "Look at what we're accomplishing this week, isn't it awesome?," you can bet that when the week is over, people will remember it fondly while neglecting to apply what they learned to their daily work. Instead of focusing just on the week at hand, make sure to consistently talk about how Kaizen fits into the daily work of every employee and leader, year-round. Do exercises that will help them identify opportunities for improvement in their regular duties, and help them to see how the concepts you're practicing fit into the bigger picture.


Lead beyond the scope of the kickoff

It's great that you have leaders who are knowledgeable and engaged enough to have a kickoff in the first place… but if they see that as the extent of their duties in leading Kaizen, you have a problem. Make sure your leaders understand that their role extends beyond the scope of the kickoff; employees need engaged leaders to provide consistent coaching and feedback in order to sustain a culture of continuous improvement. This happens daily when managers help staff identify problems and ask them to brainstorm and test ideas. It's an ongoing process that requires sustained leadership and effort.


Utilize early Kaizen leaders to spread Kaizen

We often see (and sometimes help) organizations do a Kaizen kickoff that involves a department or two (or three). The internal process improvement coaches (or external consultant) generally continue coaching those leaders and staff, but then move on to do a Kaizen kickoff in other departments. In this approach, Kaizen can only spread as quickly as those specialists can move. However, as those first departments build new Kaizen habits and things become self sustaining, the leaders in those departments can use some of their newly freed up time (since they're not fire fighting as much, anymore) to serve as coaches for other departments. This means you can accelerate the spread of Kaizen much more quickly. Plus, teaching and coaching Kaizen is a great way to get better at it yourself.


Celebrate success as you go

Celebrating success in real time serves several purposes in extending the life of your Kaizen kickoff. It's important to formally document Kaizen improvements, noting qualitative or quantitative benefits and results. Acts as simple as a smile and a sincere thank you to staff members provide a boost that inspires them to find and solve more problems. If leaders don't get bored with thanking and recognizing staff, then employees won't get bored with Kaizen.

If leaders don't get bored with thanking and recognizing staff, then employees won't get bored with Kaizen.