Kaizen software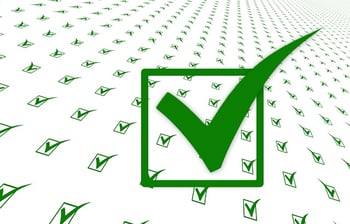 If you are considering investing in Kaizen software, congratulations! It has the potential to bring your team together around improvement, accelerate the pace of positive change, and demonstrate the power of improvement work. But not all solutions are created equally. Some Kaizen software has limited functionality and some project management solutions try to pass themselves off as improvement technology. But don't worry. We've assembled a master list of what you should look for when evaluating Kaizen software.
√

Top-Down & Bottom-Up Improvement

One of the core principles of Kaizen is that everyone is responsible for improvement. Sometimes great ideas come from front-line employees, others start with the C-suite. Choose Kaizen software that provides structure to improvement no matter where it starts.


√

Strategy Deployment

Improvement efforts shouldn't happen in a vacuum. They should be tied to the strategic goals and objectives of the organization. The best Kaizen solutions allow the strategy to cascade throughout the organization.


√

Multiple User Types

The needs of people vary based on their role. Executive leaders and individual contributors have different information needs and permissions. That's why you want software that tailors the experience to the various types of users.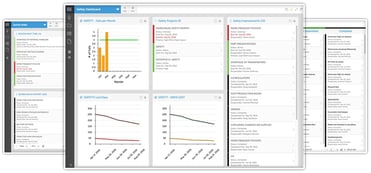 √

Visual Management

People understand visual information far more quickly than text. That's why visual management in the form of Kaizen boards, Kanban, and other techniques has always been an important part of Kaizen. You should not lose the power of visualization when switching to digital management for Kaizen.


√

Impact, Activity & Engagement Reports

One of the most important responsibilities of continuous improvement leaders is understanding the health of Kaizen through the organization. Kaizen software should give instant insight into the people, teams, and departments that are engaged in improvement and calculate the impact of those efforts.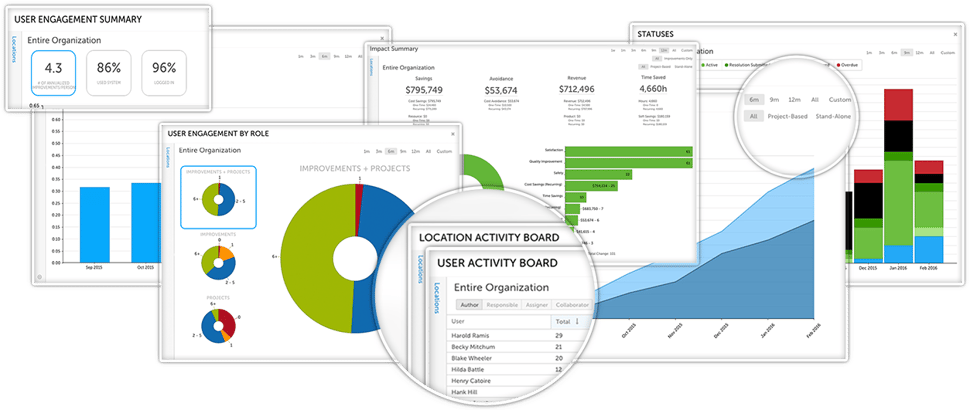 √

Intuitive Charts and Data Tracking

If the data collected by your Kaizen solution is difficult to manipulate or understand, people won't use it. Look for software that provides helpful charts and graphs and is easy to use.


√

Smart Notifications

Notifications and alerts via email help keep people engaged and on track with their improvement projects. They let managers know when tasks are completed or missed and ensure that action is taken to sustain improvement momentum.


√

Email Submission

While it is a best practice to encourage employees to log into Kaizen software as often as possible, sometimes it makes more sense for someone to simply submit an opportunity for improvement via email. This helps ensure that no opportunities will be forgotten or ignored.


√

Configurable Improvements & Projects

There is no cookie cutter for improvement projects. Different organizations approach improvement work in unique ways and the path to improvement can vary from project to project. Look for a solution that is flexible enough to meet every need.


√

Class & Certification Tracking

It is quite common for organizations that practice Kaizen to have a structured approach to employee training and development. Make sure that your Kaizen software allows you to track the classes and certifications of the team.


√ Cross-Functional Team Collaboration
Many of the improvement projects that have the most significant impact involve cross-functional collaboration. That's because process breakdowns often happen when work is transitioned from one team to another. Choose Kaizen software that supports collaboration across functions and unifies the organization on one common platform.


√

Data Encryption/SSL

Data security should be a central concern for any software solution you consider. It is particularly important for improvement software because it will probably contain sensitive data that you want to protect.


√

Mobile Applications and Device Independence

Improvement work is not confined to the desktop and your Kaizen software shouldn't be either. The best solutions on the market offer Android and iOS apps and will work beautifully on tablets or phones.


√

Expert Support

Software features are important, but so is the vendor's ability to help you achieve success. Make sure that you pick one with expert support services available. If you will be assigned a dedicated account manager, that's even better.


√

Online Documentation and Video Learning

Most users prefer a self-service approach when using software, so look for a solution with an intuitive knowledge center complete with video training so that you can bring new team members up to speed quickly.



This is a fairly long list, but you will be making a financial and resource investment when you implement Kaizen software, so it makes sense to expect a lot from it. If the solution you pick can check every box on this list, you'll be in great shape.