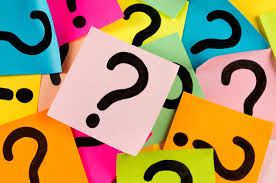 Strategy Deployment is a hot topic in continuous improvement circles these days. We're delighted to see that because effective strategy deployment can make the difference between reaching the goals of the organization in the expected time frame and failing to achieve the breakthrough objectives. Of course, strategy deployment isn't easy and few companies really excel at the practice. Strategy deployment software has been developed to help provide a structure for the practice and keep organizations on track. We've had lots of productive conversations with leaders about how strategy deployment software can help smooth the path to success. Here are the questions that we get asked most often.
Listen to this post or subscribe to the podcast.

What is Strategy Deployment?
Although the words "strategy" and "deployment" are pretty self-explanatory, the practice of effectual strategy deployment is more involved than it may seem. The first step is to develop top level objectives, usually several 3-5 year goals that will result in a breakthrough for the organization. The best practice is to develop these objectives with the help of the people that will do the work. This keeps everyone invested in the results. Next, the goals are communicated to the organization and individual, team and department goals are aligned with the strategy. Progress is carefully monitored and shared with the organization. Adjustments are made and obstacles are removed. Effective strategy deployment is far more than a strategic plan document sitting in a file somewhere.


Why do organizations use strategy deployment software?
As we mentioned, there is a tendency for a lot of effort to go into developing a strategic plan, but too little thought to be given to how to connect the strategy with the everyday work of each person. Strategy deployment software is used to bring the objectives to life. Every day, people can work on projects that are related to the most important goals. They can track the progress of such work throughout the organization and collaborate with other functional areas. Leaders easily get insight into the health of the strategy at any moment and recognize and respond to any road blocks. At the end of the year, no one is surprised about the status of each objective.


What are the key features of strategy deployment software?
We've seen organizations attempt to execute strategy deployment with everything from Excel to basic project management software. But those who are most successful leverage purpose-built applications with features that ensure continuous momentum. They include:
Active Alerts and Notifications – One way to keep strategic work in the forefront is to leverage technology that alerts people when they are assigned activities and notifies managers when deadlines are missed. You don't have to rely on people to remember to check a spreadsheet, the software reaches out to them proactively.
Visual Management – A picture is worth a thousand words when it comes to strategy deployment. The best solutions offer visual management in the form of configurable dashboards and useful charts. Managers can track the progress of many projects and executives can easily monitor the work of every department and team.
Impact Analysis – Some projects will move the needle toward the strategic objectives more than others. Strategy deployment software that analysis the impact of each project in both financial terms and other relevant metrics like customer satisfaction, helps leaders make better decisions about how to prioritize the team's efforts.
Reporting – Leaders also want to keep an eye on which employees and teams are contributing most to reaching key goals. Software with sophisticated reports helps managers gain control over the entire process.
If your organization has struggled to meet its strategic objectives, or if you'd simply like to do so more efficiently, strategy deployment software is one way to boost your odds. It won't get you there on its own, of course, you still need an improvement friendly culture and strong leadership, but the addition of the right technology can make a significant difference in results across the board.