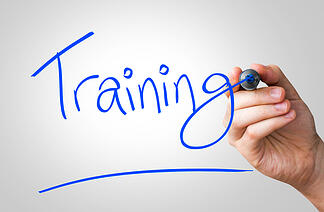 More and more companies are embracing the Lean methodology for continuous improvement and waste reduction. To support them, a number of organizations have been formed to provide Lean training. Training is an important part of implementing Lean and using an outside resource yields the best results for most companies, particularly if the concept of Lean is new to the management team. Of course, not all Lean training programs are the same, so it is important to know what to look for as you evaluate your options. Here are the top 5 things you should expect to learn from Lean training.


#1 – What is Lean and What are the Benefits?
In order for an organization to truly embrace Lean, everyone - no matter where they participate in the value chain - should have a fairly extensive overview and, most importantly, understand how Lean will benefit the company, customers, and employees. Whether you take the approach of providing Lean training for every employee, or go the train-the-trainer route, communicating why the organization has chosen Lean and outlining the expected returns is essential to staff buy-in.


#2 – The Lean Vocabulary
There are a lot of terms that are used within the Lean methodology that are unique to the approach. In order for your team to have meaningful conversations as you discuss your implementation, everyone must be speaking the same language. As an example, Kaizen, continuous improvement through incremental improvements, is a word central to Lean, but your employees have not likely heard before.


#3 – The Five Principles of Lean
In many Lean training programs the bulk of the time is spent on understanding the five principles that drive decisions in a Lean organization. They include:
Precisely specify value by product
Outline the value stream for each product
Make the value flow without interruptions
Let the customer pull value
Pursue perfection
#4 – The 5 S's
Beyond the 5 principles of Lean, are the 5 S's. The 5 S's are the key to implementation of Lean and include the Japanese words seiri (sort), seiton (set), seiso (shine), seiketsu (standardize), and shitsuke (sustain). Coming out of Lean training with a clear understanding of the 5 S's will help the implementation plan make more sense.


#5 – Continuous Improvement
A quality Lean training program will emphasize that Lean is not a destination; it is a process involving constant changes to standard work procedures in the pursuit of perfection. The training should include the advantages of continuous improvement, as well as a discussion of the tools and technology that will be used to support it.
Successfully implementing the Lean approach is a significant commitment by the organization, so it is wise to start with a good Lean training program. One that covers these five areas will set your team on the right path toward increasing value and eliminating waste.