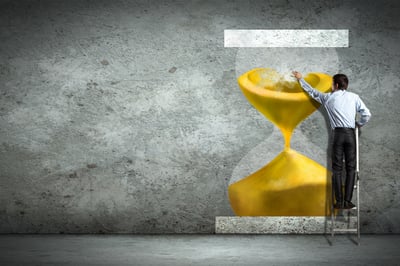 I recently read that it takes the average person about eight minutes to read 1000 words.
You're smarter than average, and this post isn't quite that long, so you can read it and get the essential information you need about strategy deployment software in probably less than seven minutes. That's terrific because there are so many technologies available to help you achieve better business results that no one has the time to read lengthy explanations about all of them.
If you've got just a few minutes to spare today, learning more about strategy deployment software will be worth your time.
What is Strategy Deployment?
Almost every business leader knows that it is vital to define long-term goals and key performance indicators for the business. Most organizations have an annual plan that lays them out. But why do so few of these plans actually come to fruition? The problem is that while there may be a strategy in place, there is no mechanism for connecting it with the daily work of employees. Therefore, while leaders may want change and movement toward particular goals, what they get is business as usual.
Strategy deployment is the way to bridge that gap. It involves five critical steps:
1 – Define True North. The state that the organization must achieve to reach its potential is known as "True North." It is related to the mission, vision, and values of the organization.
2 – Develop annual and breakthrough goals. Strategy deployment requires keeping focus on long-term (also known as breakthrough goals) as well as achieving yearly objectives.
3 – Cascade the goals through the organization. Every person should know how their contribution will impact the strategy, and the goals of every department and team must be aligned.
4 – Craft tactics and KPIs. Once the goals are established, leaders work with team members at all levels to define the specific tactics that will be used to reach the goals as well as the performance indicators that will be used to measure progress.
5 – Hold monthly and annual reviews. This is probably the most important and often overlooked part of the process. Regular reviews are the only way to keep the strategy from becoming an artifact.


Why Strategy Deployment Software is Necessary
All of that probably sounds fairly obvious and straightforward, but if it were easy, everyone would already be doing it. Strategy deployment isn't easy at all. Without technology in place to support the effort, organizations face several hurdles in the way of success.
Ambiguity – While senior leaders may have clarity about the strategic plan, by the time the message gets to the front line it often becomes diluted and murky. (Think of the childhood game of telephone.) Strategy deployment software helps combat this problem by distilling the overall goals down to the individual objectives for each employee and putting it on their radar every day. The objects aren't theory, they are front and center concrete parts of the employees day to day job.
No defined process for action – When the strategy is just a document, it does little to foster employee engagement. However, when people have a process for contributing to positive change, they become invested in the results and will work even harder to help the organization achieve success. The best strategy deployment software helps by giving everyone a dashboard to track opportunities for improvement and by formalizing the process for evaluating and acting upon ideas.
No way to measure results – In order to sustain momentum toward True North, it is essential that executives and front-line employees alike have a way to measure progress and a mechanism for celebrating the small wins that will eventually lead to a breakthrough. Strategy deployment software with impact reporting helps teams sort out the types of improvements that work and recognize the people who are putting in the necessary effort.


Critical Software Features
Now that we've discussed why strategy deployment software can be so useful, it's time to turn to what features are essential to success.
Visual management with dashboards – Driving your organization toward True North is a bit like driving a car. All of the instruments on the dashboard let you know how fast you are going, whether you have enough gas to get to your destination, and if there are any problems you need to address. Strategy deployment software with charts and graphs and other tools such as the X-matrix serves this same function the organization.
Activity and engagement reporting – It should be easy for leaders to drill down into the organization to determine which people and teams are putting in the effort to achieve the desired results. Leaders at every level can use this information for coaching and recognition.
Alerts and notifications – Strategy deployments software helps keep the plan alive by providing alerts and notifications via email when a task is due, a new opportunity for improvement is submitted, or when it's time for a progress review.
Broad access – Strategy deployment isn't an executive-only exercise. Everyone should be involved so that it actually changes the way that work gets done daily. This means that all team members should have access to the solution. It should be easy for folks to use anytime, from anywhere.
Now that it's seven minutes later, we hope you've found this information useful. If you'd like to learn more about how strategy deployment has transformed some of our customer's organizations, just let us know.