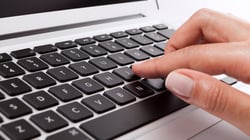 Fujio Cho, honorary chairman of Toyota Motors, once said, "Many good American companies have respect for individuals, and practice Kaizen and other Toyota Production System tools. But what is important is having all of the elements together as a system. It must be practiced every day in a consistent manner – not in spurts – in a concrete way on the shop floor."
Whether your "shop" is a factory, a hospital, or an office full of information workers, Cho's advice is worthwhile.To impact results, Kaizen must be an integral part of each employee's daily work.
Many leaders who are committed to positive change bring Kaizen to life by implementing software designed to support it.
Here are some of the reasons why they're investing in Kaizen software:
Top of Mind Awareness
When faced with the day to day challenges inherent in business, it is easy to lose sight of the larger goals and objectives of the organization. Improvement work is put off in favor of seemingly more urgent undertakings and time slips by without progress.
Kaizen software helps prevent this by keeping opportunities for improvement visible. It makes it clear where progress is happening, and where it isn't, so that leaders can stay on top of spreading improvement and opportunities aren't missed.
Stem to Stern Alignment
Kaizen software helps ensure that everyone in the organization understands the importance of improvement and their role in achieving it. Organizational objectives are clearly communicated and improvement work can be coordinated to ensure that they are met.
Whether you meet your strategic goals with daily improvement, events, and projects, or (ideally) a combination of both, Kaizen software helps you align it all to get everyone pulling in the same direction.
Enhanced Collaboration
Clear visibility into improvement projects across the organization puts every employee in the position to contribute and to replicate effective process improvements from other departments. When everyone can see what everyone else is working on and why they are empowered to actively help.
Kaizen software promotes collaboration by keeping all improvement communication and documentation in a central location, sending smart notifications to tell people the right information at the right time, and increasing visibility and accountability so that everyone knows what's going on.
Early Warning
The Kaizen software dashboard works as an early warning system, alerting leaders to potential challenges and roadblocks well before improvement work stalls.
With Kaizen software, it's easy to recognize when someone is overloaded and needs support, when leaders need to delegate better, which areas of the organization are struggling to improve, and what improvements are stalled out.
This insight enables leaders to add resources, adjust targets, and remove obstructions before it's too late.
Measurable Impact
Business leaders are responsible for providing quantifiable evidence of organizational performance to investors, customers and employees. Without a system for calculating the impact of improvements, this can be impossible. Kaizen software that tracks the results of improvements, especially over time, helps leaders communicate the impact and value of Kaizen.
Implementing Kaizen software signals to the organization that daily improvement is important and that the leadership team is actively managing and expecting results.
Learn more about continuous improvement software in this free eBook!