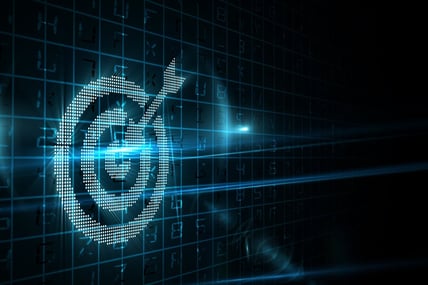 We'll start this blog with radical honesty by saying, we sell process improvement software. If you are thinking about buying process improvement software, that makes us happy. But what makes us even happier is when companies implement process improvement software in a way that helps them reach their most important business goals.
In fact, we don't think that companies should deploy this kind of software unless they have a clearly defined vision of what success looks like.
Every company is trying to achieve something unique, of course, but we find some common goals for process improvement software among the most prepared organizations we encounter.
Here are a few.
Listen to this Post and Subscribe to the Podcast:
A Central Repository for Improvement Work
It is rare that we go into organizations and find that no one is involved in projects to improve the business. Usually, there are lots of things going on big and small that could result in positive change. The problem is that in most cases this work happens in silos with no visibility to each other and no common location for all of the information, documents, images, and other data that are so important to this work. Creating a single system of record and source of truth for improvement activities is an excellent goal for process improvement software.
Opportunity Capture 24x7
The genesis of process improvement is the recognition that an opportunity to make something better exists. This inspiration can strike employees while they are executing a task or hours after they've gone home and enjoyed some tea. The best process improvement software solutions are hosted online so that employees can interact with the system (securely, of course) from wherever they happen to be, using whatever device they like.


Support for Improvement Culture
Culture is built around a set of common values and a communally established way of doing things. Implementing software alone is not enough to create a culture of improvement, but it can help establish a common language and a set of operational norms that quickly become part of the natural way that people within the organization work.


A Touchpoint for Commitment
When an executive team invests in process improvement software, they show a sign that the effort is important to the organization and that that leadership is ready to provide the tools that make success more likely. When the executive team uses the solution over time, relies on it to make decisions, and recognizes the employees who contribute to positive change, they reinforce the message and encourage the behavior necessary to eliminate waste and perfect processes.


Faster Path to Results
Once a process improvement solution is implemented, the organization should see improvements happening faster. Why? Because the right system will include active alerts and notifications to make everyone aware when tasks are due and help managers spot any roadblocks. This is one of the reasons that passive management like spreadsheets rarely produces quick results.


A Rich and Growing Improvement Knowledge Base
Your process improvement software solution should help with each improvement effort happening today, but it should also serve as a valuable repository of knowledge for the organization. The effort around each project, what works and what doesn't, is captured to help guide the decisions of teams working on similar problems long into the future.


Consistent Alignment with Key Business Objectives
We have often talked about a very useful approach for strategic planning called Hoshin Kanri. Whether you use this structured approach to defining the most important objectives of the organization, or another method, it is important that everyone in the company understand the breakthrough goals and how their work ties back to them. Process improvement software helps align the goals of each individual, team, and department with the corporate goals, improving decision making and ensuring that everyone is rowing in the same directions.


Evidence of Impact
We think that calculating the impact of improvement within your innovation software is an essential goal. Without the ability to do so, only guesses and anecdotes are left to justify the investment in this type of work. Once you are able to pin real-world benefits like lower costs, happier customers, fewer errors, and quicker turnaround times to specific improvement projects, you can get immediate buy-in and more engagement from executives and front-line workers alike.


Perhaps not every one of these goals is important to you, but they do represent a list of what process improvement software can help you achieve. Companies that take the step of selecting and implementing a solution put themselves at a big advantage over those that continue to manage improvement on a one-off basis. What about you? What goals would you, or have you, set for process improvement technology? We'd love to hear about them in the comments.