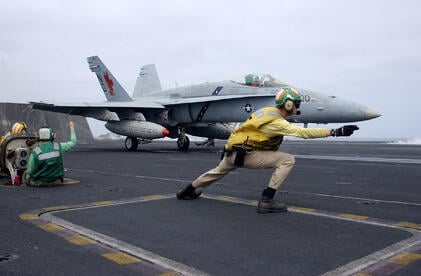 A High Reliability Organization (HRO) is one that has been successful in avoiding disasters despite being in a high risk field where accidents can be expected due to complexity. Specific examples that have been studied, most famously by researchers Karl Weick and Kathleen Sutcliffe, include nuclear power plants, air traffic control systems and naval aircraft carriers. Recently healthcare organizations have moved to adopt the HRO mindset as well.
When something terrible happens within an HRO, the public's initial response may be shock and anger, but often an insightful observer will point out that it is actually amazing that these types of organizations are able to succeed with any regularity at all (or not fail more often).
In an effort to find out just how they do it, the researchers uncovered five elements that HROs have in common. These traits are essential for avoiding significant failure or catastrophic events despite operating in a hazardous environment where lives are at stake.
#1 Preoccupation with Failure
HROs do not ignore any failure, no matter how small, because any deviation from the expected result can snowball into tragedy. It is necessary, therefore for HROs to address any level of technical, human or process failure immediately and completely.It's also important to be somewhat fixated on how things could fail, even if they have not.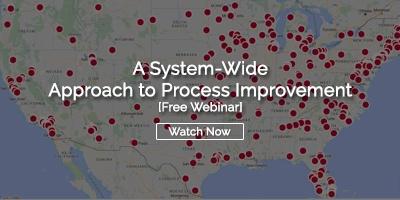 #2 Reluctance to Simplify
High Reliability Organizations are complex by definition and they accept and embrace that complexity. HROs do not explain away problems, instead they conduct root cause analysis and reject simple diagnoses.


#3 Sensitivity to Operations
HROs understand that the best picture of the current situation, especially an unexpected one, comes from the front line. Because front line employees are closer to the work than executive leadership, they are better positioned to recognize failure and identify opportunities for improvement.


#4 Commitment to Resilience
Resilience in HROs means the ability to anticipate trouble spots and improvise when the unexpected occurs. The organization must be able to identify errors for correction while at the same time innovating solutions within a dynamic environment.


#5 Deference to Expertise
Expertise, rather than authority, takes precedence in an HRO. When conditions are high-risk and circumstances change rapidly, on-the-ground subject matter experts are essential for urgent situational assessment and response.
These five principles form the foundation for the continuous improvement mindset of High Reliability Organizations. Even if your business doesn't deal in life and death affairs, there are lessons to be learned from those that do. It might make sense to consider adding these principles to your own approach to improvement.