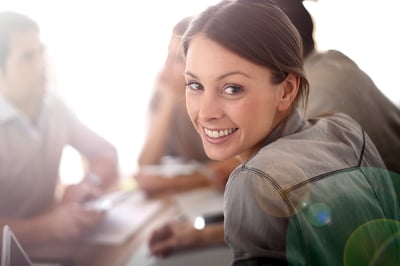 I might have written here before that Kaizen isn't really a thing you do; it's a way of thinking that leads you to do a bunch of things differently. Every leader wants an army of employees who are always on the lookout for an opportunity to create positive change. Organizations thrive when every person is accountable for innovation and improvement. But the Kaizen mindset isn't something that comes naturally to everyone. Some people have worked in cultures of strict top-down management where employee ideas are not welcome and doing what you were told to do is all anyone expects. That's why Kaizen training is so important.
Here are our best tips on creating a Kaizen training plan that will work for your team.
When to do Kaizen training?
There are some trigger events that let you know its time for Kaizen training to take place.
The initial roll-out of Kaizen – If you are just introducing Kaizen to your organization, training is certainly in order. Start off on the right foot by bringing everyone up to speed and getting people excited about the possibilities.
Training was omitted at the outset – Even if your organization didn't have a thorough Kaizen training when the approach was launched, you can still benefit from training. Better late than never!
You've got new team members – Keep in mind that Kaizen training isn't a one and done event. You'll have new people joining the organization and changing roles on a regular basis, so make sure that Kaizen training is part of your onboarding process.
You're not seeing results – If Kaizen has been launched for some time, but you aren't getting the level of engagement or activity that you'd like, it is possible that additional Kaizen training can help. But first, review the initial training and see if it could be improved.
Who to include in Kaizen Training?
It's easy enough (and true) to say that everyone should be involved in Kaizen training, but different groups may need different content. Consider a Kaizen training track for:
Executives – Executives need to understand their unique role in developing a Kaizen culture. The training should create space for them to articulate concerns and brainstorm responses to any expected obstacles.
Managers and Coaches – For managers and coaches, context is critical. They need to get very specific information about what Kaizen will look like within their teams and what they can do when momentum seems to slow to a crawl.
Front-line employees – The focus for front-line employees should be on embracing change and becoming empowered to perfect the processes they own. The training should convey that Kaizen makes it possible for everyone to do their best work.
Human Resources- The HR role might not spring to mind when thinking about Kaizen, but it is critical. HR team members need to learn to spot potential employees who will fit into a culture of change and improvement. They will also likely be involved in organizing Kaizen training, so they need to understand it well.
What to Include in Kaizen Training?
Every organization will have a different Kaizen training curriculum, but it should at least include:
History and principles of Kaizen – People should know that Kaizen is not a management fad or something that your organization cooked up. We like Kaizen training to include some examples of organizations like Toyota and GE that have transformed due to the approach. The principles of Kaizen; continuous improvement, and respect for people should be front and center.
What Kaizen means for your organization – Any time a new management approach is introduced people want to know what it means for them. During training, it is useful if the leadership team can explain why they chose to implement Kaizen and how they see it impacting the organization. The more specific you can be about how each employee will be involved and accountable, the better.
Kaizen tools - When organizations move to Kaizen, they generally also introduce some tools to make it happen. Kaizen training is when you will discuss the specific tools that your teams will be using, they may include:
5S
5 Whys
Process maps
Kaizen events
Kaizen software – You can absolutely practice Kaizen without improvement software to support it, but organizations that want to get the most out of the approach often provide employees with technology that takes the friction out of improvement. If you've gone that route, be sure to dedicate part of your Kaizen training time to the technology.

Hopefully, this post has you thinking about how to create the perfect training plan for your team. We've seen plenty of companies with too little Kaizen training, but never one with too much, so we recommend going all in on learning.