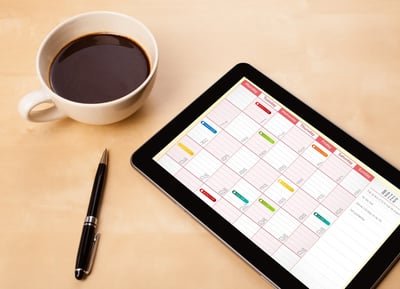 Kaizen events are the optimal approach for solving many challenging and persistent problems within an organization. (That does not mean they are right for every situation, however.) Recently several customers have asked us for advice when putting together one of these improvement events. I figured that would be an excellent topic for this blog and will share an example five-item Kaizen event agenda.
Depending on the nature of the issue you are about to address, it might make sense to complete one agenda item each day and plan for a 5-day event. Or, if you're confident that success can be achieved in short order, a three-day event may be long enough. Of course, every organization and opportunity for improvement is different, so you may find some adjustments are necessary, but this will give you an excellent place to start.
The Pre-Work
Before we dig into each item of our example event, it is essential to note that the work for a Kaizen event does not begin on the first day of the event. Planning and preparation are the keys to success and must be started well before the big opening day. Before the event kicks off you will need to:
Determine the target process and set the scope for the event
Identify an executive champion to help get the necessary resources and support
Select a facilitator and fill out the team. (More on that here.)
Determine how activities during the event will be documented and reported, ideally using improvement management software
Complete any pre-event data gathering or measurements

Agenda Item 1: Map the current state and define the desired state
Before any improvements can be implemented, it is necessary to understand the current state of the process thoroughly. This can be more challenging than many folks assume, especially if Standard Work is not in place. The team should use value stream mapping to visualize the current state. Any Voice of the Customer information that is available should be shared. Once consensus is reached on what's happening today, the focus can shift to defining the desired state and agreeing on which metrics will herald success.


Agenda Item 2: Brainstorm solutions and agree on changes to implement
No matter the length of your Kaizen event, never skip what we've outlined for Item 1. It is tempting to get right to the problem-solving phase, but without a clear understanding of the current and desired states, you can end up with band-aid solutions that don't address the root causes of problems. During this step, the team facilitator should make sure that everyone's voice is heard and encourage all participants to think innovatively. It is vital that everyone in the group be open to new ideas and different points of view. It may take some time to agree on what steps to take, and that's fine.
Another essential thing to do during Item 2 is to identify any resources that will be necessary to implement the changes you've decided to make. The event's executive champion should get an update at the end of the day and help you secure the resources you might need to move forward.


Agenda Item 3: Implement improvements
You've decided what changes to implement and secured the necessary resources, so now its time for the rubber to meet the road. The changes are introduced to the players and put into place. If this can't happen during the time frame of your event, it is probably best to consider a different improvement technique for that process or problem.


Agenda Item 4: Monitor results and develop new Standard Work
After the improvements are implemented, there should be time to observe and potentially refine them before the process changes are considered final. The metrics that you defined in during your pre-work should be measured so that you can evaluate whether improvement has in fact been achieved. After you are satisfied, a new Standard Work document should be created.


Agenda Item 5: Socialize the Improvement
Socializing the improvement means training the people involved with the process on the new Standard Work and sharing the results with the leadership team and the rest of the organization. Lessons learned should be discussed and documented in your organization's repository of knowledge for improvement so that the next event is even more successful.


Post-Event Work
We said at the beginning that the work begins before the event itself. Well, it continues after the event as well. Set a regular cadence for measurement so that you can access the results of your changes 30, 60, and 90 days after implementation. Assess whether the Standard is being followed and determine when it will be time to reevaluate the process for potential further improvement.
This agenda is pretty straightforward, but Kaizen events aren't meant to be complicated. If everyone has the agenda beforehand, they will know what to expect and be ready to execute each item quickly. We wish your team every success during your next Kaizen event.