What Features Does Your Kaizen Software Need?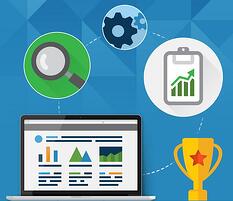 Are you familiar with the term "Kaizen"? If not, you should start learning; the future of your company could depend on it. The Japanese word roughly translates to "improvement" or "good change." In terms of current business applications, it refers to a philosophy that incorporates a four-pronged approach to problem-solving that helps develop a culture of continuous improvement.
Kaizen software is a flexible tool that allows you to create and implement business solutions using a dynamic cycle that includes identification, action, resolution and recognition. The success of these incremental changes fosters an atmosphere that encourages employees to share ideas, thereby sustaining the momentum.
Old-school methods of creating employee involvement such as suggestion boxes were cumbersome and inefficient. Assuming that the input ever reached the correct person, the lack of tracking and accountability often halted the progress of improvement ideas before they even got started. As a result, employees lost the incentive to contribute and kept their ideas to themselves.


Here are five major features to look for when selecting Kaizen software:

Software benefits all the other areas of your company. Shouldn't goal attainment be valued just as much? Implement Kaizen software today and start your company on the road to a culture of continuous improvement.