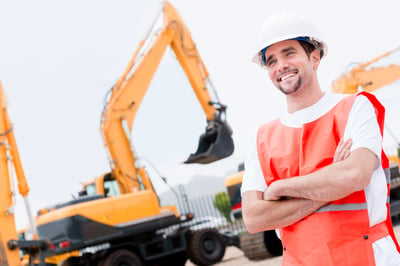 While many people associate the Lean business methodology primarily with manufacturing, it is an ideal approach in the construction industry. Construction projects are complex. They involve many disciplines, require the movement of people and materials, they are expensive, and they involve significant risk. We can't think of a situation more perfect for Lean. Lean construction software isn't a requirement for leveraging the approach which seeks to respect workers, eliminate waste, and continuously improve. However, implementing a platform to support Lean puts construction firms in the best position to solve problems, maximize profits, and sustain growth. Here are some of the reasons why.


Leaders Get Insight into Lean
We sometimes hear leaders say that they are a "Lean organization," but how do they know? Without insight into the activities and engagement of staff, it can be difficult to tell if Lean has taken hold as a mindset or if it was just a few wasted meetings. Lean construction software shows leaders who is working on which improvements, how many people are engaged, how quickly improvements make it through the pipeline, and which challenges are being addressed. It serves as a dashboard for visualizing the health of Lean.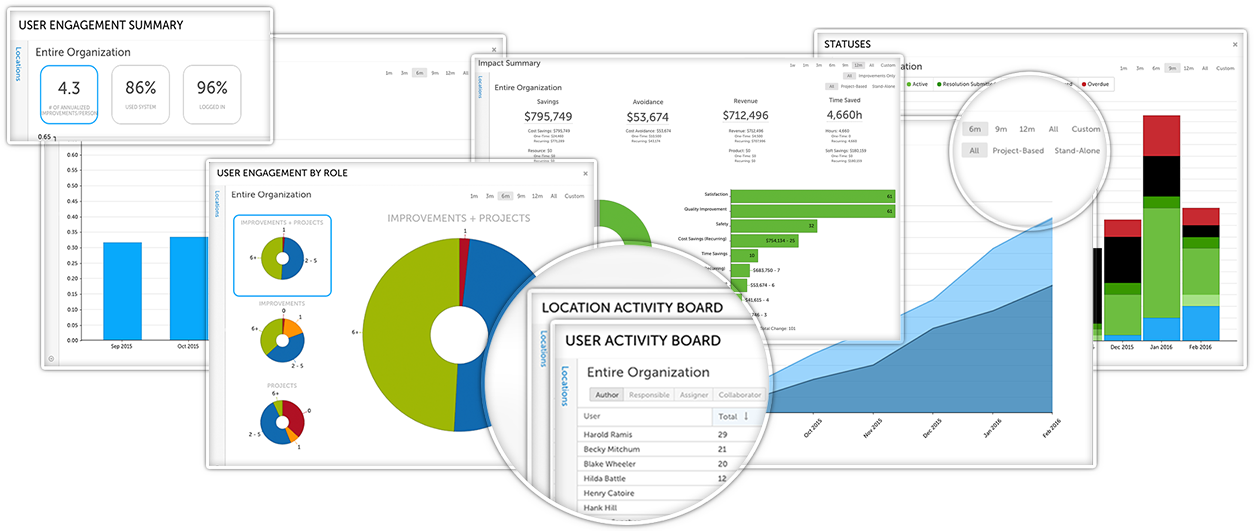 Improvements are Easier to Sustain Over Time
Most construction firms can identify an improvement or waste elimination project that produced fantastic results, but fewer can point to a good change that was fully implemented across all projects and lasted over the long-term. Lean construction software helps improvements to be sustained and spread. It becomes the repository for all opportunities for improvement and has the workflow capabilities necessary to manage those changes until they are part of standard work. It allows each part of the organization to know what others are working on and learn from past success.
Improvement Becomes the Norm
You don't need software to manage change if you are going to keep doing things the way you've always done them. But when you do invest in technology, it sends a powerful message to your team that the culture of the organization is shifting toward one of continuous improvement and structured change. It also helps get everyone involved and supports the bottom-up mindset. People don't need to wait for management to suggest a change; anyone can enter an opportunity for improvement at any time. Workers are empowered to think about the processes they operate and encouraged to find ways to improve results or reduce waste.


Distributed Teams Stay Connected
Construction work involves groups of people operating in different places. Managing people who aren't all sitting in one building and working the same hours is challenging under any circumstances and can be a significant obstacle to creating a Lean operation. Lean construction software can help. Modern solutions are web-based so that people can access the system and related documents from anywhere. You can also find a solution with mobile apps so that the team can collaborate on improvement right from the devices they love.
Trust Grows
Because construction involves people who practice very specialized and varied work, it is not unusual for there to be a lack of trust between one trade and another or between management and labor. Lean construction software fosters trust by offering an extraordinary level of transparency. Goals can cascade from the organization level to the individual so that people feel more connected to the most important objectives of the firm.
You Can Quantify the Impact of Lean
Most firms that implement Lean construction do so because they are trying to achieve breakthrough goals or because they have obstacles they need to overcome. Whether it's issues with project budgets, missed deadlines, or something else, change is necessary to achieve improved profitability or faster growth. Lean construction software captures the impact of each improvement project in both the short and long term. You will be able to quantify results related to cost, time, customer satisfaction, and revenue. You'll know precisely how Lean is paying off for your firm and be able to justify additional investment to support it.
Lean construction software is a smart investment for any firm that is looking to amplify the power of continuous improvement.