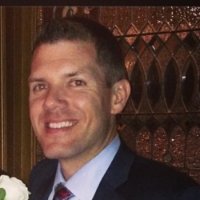 Jason Coons is the Director of Process Excellence at Kettering Health Network (KHN) in Dayton, OH. He has over ten years of experience in the healthcare, medical device, and consulting industries, as well as Six Sigma, Lean, PMP, and ITIL certifications. KHN is a KaiNexus customer, and began using our software to spread continuous improvement in 2013. Jason is hosting a webinar on June 15 from 1-2 EST, in which he'll discuss KHN's system-wide approach to driving process improvement.
Many organizations face the challenge of small internal process improvement teams trying to solve large issues across complex systems; we're definitely not unique in that aspect. Starting with a small team and expanding is a really common way to initiate a process improvement program. The continuous improvement journey at Kettering Health Network began with one person managing process improvement at two hospitals, which later grew to include a larger team across all of the seven hospitals in the network.
How does KHN approach process improvement?
A driving principle for process improvement at KHN is the belief that you must improve people, processes, and technology - in that order.
We know that if our people are equipped with the right skills and are in the right place, we are able to create a solid foundation from which to build. We must then seek to better understand our process and structure that supports the outcomes we desire. Technology should come into the equation last to better enable our people and processes to create their desired outcomes. I feel many times, those trying to solve problems in the organization have a belief that technology will solve their problems. By doing this we run the risk of automating poorly designed processes and systems to speed up our rate of inefficiency and defects. Although technology isn't a silver bullet that will fix all of the problems, it is a vital resource for better enabling our people and processes.
We've found a lot of success by using this approach, but we are by no means immune to the struggles of a small internal team charged with spreading continuous improvement across a large, complex organization.


What challenges does a small team face when expanding process improvement to an entire network?
Before expanding across the network, we managed improvement across two hospitals with a team of three staff. When expanding to the network, we were to grow to a team of eight managing seven hospitals and countless ambulatory sites. Initially our approach to driving daily problem solving started with 30-35 paper-based idea boards throughout two hospitals. This felt sustainable because we could physically be at the gemba, looking at the boards, and having discussions. Of course, some boards were more successful than others, but the system worked well, overall.
When we rolled out process improvement to the other hospitals in the network, we were suddenly faced with managing communication, visibility, standardization, and reporting across five new hospitals. We obviously couldn't be everywhere at the same time, but the thought of continuing to manage the work manually was, quite frankly, overwhelming.
For example, in the past we could use idea boards to manually manage a project that included the Emergency Department. When we expanded, we would have had eight idea boards in eight locations, making it difficult to drive collaboration. It was a logistical nightmare.
Another challenge was that in our original hospitals, we had a good structure in place for opportunity identification and prioritization, great awareness, and felt we had a good grasp on gathering and reporting on data. Again a major challenge with the network was that we had no idea what structure the other five hospitals had regarding any other these aspects, and who would govern what was best for the entire network. We knew that without these elements in place, we would be challenged to create a model to scale and sustain.
At the Kettering Health Network, we'll be the first to admit that we are by no means where we want to be - but we've definitely come far in the last two years.


How have you addressed those challenges?
Watch this webinar about KHN's journey, and see how we've addressed the small team vs. big system challenges!