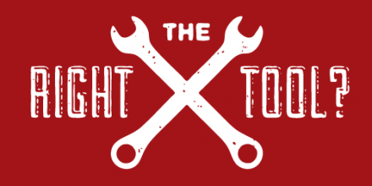 Kaizen events are a big deal. They pull people away from their regular jobs for a number of days; they require training, leadership must make necessary resources available, and internal or external facilitation is needed. When used in conjunction with daily continuous improvement, Kaizen events are a very useful technique, but one that requires too much investment to be taken lightly. Therefore, not every improvement project should involve a Kaizen event. But there are some situations that call out for them. To determine if a Kaizen event is the right approach to a particular situation, ask yourself these questions.
Listen to this post or subscribe to the podcast.
Is immediate action required?
Some problems become sufficiently urgent to take priority over everything else. This might be the case if there is a spike in defects or customer complaints. It may also apply if there are safety violations or a risk to certification. On these occasions, a Kaizen event makes a lot of sense as it will allow the team to quickly find the root of the problem and apply thoughtful corrective action.
Is there big upside potential?
Even if a problem isn't urgent, a Kaizen event may make sense if it is sufficiently significant. Perhaps there are big gains that can be made in terms of efficiency, process speed, or reduced costs. In these cases, the expected ROI can be used to determine whether the event will be worth the manpower.
Can the problem reasonably be solved in the time frame of a Kaizen event?
Kaizen events are focused and quick, usually lasting only three to five days. Some urgent and/or significant problems can be addressed by a dedicated team in this time frame, others can't. Be realistic when accessing the scope of the problem. Taking on too much can easily lead to failure and frustration.
Is there an opportunity for training or practice?
Effective participation in a Kaizen event is a skill that requires both training and practice. If you have new team members or haven't done a Kaizen event in a while, it might be a good idea to do one simply for the sake of giving your team the opportunity to learn and hone their skills. During the event, they can practice using continuous improvement tools and technology.
Is cross-functional collaboration needed?
In many organizations, the most difficult challenges are those that cross functional areas. One reason that these problems can be so sticky is that companies often operate in silos and there can be both cultural and structural barriers to collaboration. Kaizen events are an effective way of breaking down those walls and giving people the chance to experience a diverse set of ideas and perspectives.
If you answered yes to any of these questions, it is worth considering a Kaizen event. If you decide to go that route, check out our checklist for planning your event. It will help ensure that you achieve the change you seek.