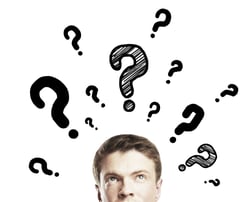 We love a good FAQ blog post, but once in a while, it can be even more enlightening to ponder the questions that don't get asked, but should. We talk to people about Kaizen software all the time. People usually ask about features, price, services, and deployment approaches. Those are all important considerations when comparing Kaizen software solutions, but we think there are other questions that could shed even more light on the usefulness of improvement technology. Here are a few:
How can I be sure the solution will be adopted by my staff?
This is an important question, because engaged employees is critical to the success of any improvement culture. Simply installing or subscribing to software alone will not move the needle on improvement.
In order to be successful, leaders must cultivate a culture of improvement that is supported by technology. The technology itself should be designed to maximize adoption by supporting leadership behaviors and an improvement methodology that will increase engagement.
Why not just use a spreadsheet or shared documents to track opportunities for improvement?
We love this question, and usually respond to it with another: How's that working for you? Every company has access to spreadsheets, shared documents, and email, yet very few have created a well-functioning improvement machine. Spreadsheets and shared documents are great for lists and storing data, but improvement requires action. Kaizen software empowers organizations by providing not just a repository for information, but alerts, notifications and work flow capabilities that ensure improvement work gets done.
Do I have to use a business methodology like Lean or Six Sigma to benefit from Kaizen software?
Not at all. Kaizen software can certainly be used alongside any of the popular business methodologies that help organizations improve, but adherence to one particular approach or another is not required.
Isn't Kaizen software just for manufacturing companies?
Although many of the concepts around Kaizen evolved from manufacturing organizations in Japan, all types of organizations can benefit from the philosophy and tools. We've helped organizations in healthcare, software, logistics, professional services, and more transform their organizations with Kaizen principles.
We think these are all important questions, but we're sure there are more. What did you always want to know about Kaizen software (or improvement in general), but never have the chance to ask? Post a comment below for an answer.