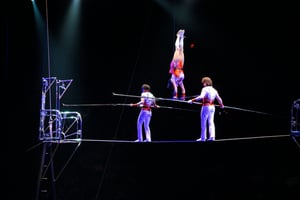 The DMAIC improvement cycle is the cornerstone of many successful continuous improvement programs. It is a repeatable, reliable process that teams get very good at executing to solve a wide variety of problems and initiate improvements with lasting impact.
But it takes time to get really good at DMAIC and organizations change rapidly. New people join the company and roles and responsibilities shift all the time. One way to be sure that your DMAIC efforts won't come crashing to the ground if conditions change is to add a safety net: improvement software. Here's how it supports each phase of the DMAIC cycle.
Define
The define step involves a fact-finding mission to document everything knowable about the current state. In this step, the scope of the project is delineated and a vision of success is borne. This is difficult if all of the supporting documents are scattered about in email chains or on individual computers. Improvement software creates a repository for all of the related documents and conversations. Everyone has one place to go and a single system of record for everything that has been defined.


In order to claim success, there must be a benchmark against which objective performance indicators will be measured. The right software platform supports both gathering the current state measurements and capturing the results of any changes over the long term. Without technology for this purpose, companies often vastly over or underestimate the value of any given DMAIC cycle.


Analyze
Once you have the data in hand, the search for the root cause of business challenges can begin. Often the 5 Whys technique is deployed to get to the bottom of the matter at hand. While software won't be able to simply spit out the source of your problem, it can serve as the organization's knowledge repository. Wouldn't it be nice to know if a similar problem has ever been solved? With an organization-wide improvement solution in place, finding out would only require a simple search.


Improve
After you've uncovered the underlying cause of the target issue, an improvement plan is put in place and changes are implemented. Software supports this by keeping everyone involved up to date and notified via email alerts when action is required. It also makes it easy for managers and other leaders to see when an obstacle is obstructing forward progress. This leads to quicker and more effective improvement.


Control
I'd say one of the things that improvement aficionados hate the most is backsliding. An improvement is implemented and there is some immediate gratification, but slowly things return to the old way and presto, your problem is back again. That's what the Control step of DMAIC is meant to counter. In it, the Standard Work is finalized and introduced to everyone involved. Training is provided and steps are put in place to regularly check in on the status of the change. Improvement software houses the Standard work and provides a way to monitor the ongoing execution of the improvement.
Software isn't a requirement for the DMAIC approach, of course. But why would you want to make it more difficult than necessary? By adding a structure to the practice, you make it less likely that team members will stumble and more likely that someone else will be able to catch them if they do.